11 Aug
Here is a summary of Industrial Computing news from the last two weeks, gathered from 30 different news sources. We hope you find something valuable!

The RTC-710RK: The Better Performing, Longer Lasting Rugged 7" Tablet
3 Aug 2021
AAEON, a leading manufacturer of rugged mobile solutions, announces the latest addition to their lineup of rugged mobile tablet PCs, the RTC-710RK. This tough 7-inch tablet offers users better performance and longer lasting battery compared to previous generations, as well as brighter screen and more flexible options. The RTC-710RK is built to bring rugged mobile computing to a wider range of applications.
The RTC-710RK is designed to bring better performance, powered by the 6-core Rockchip RK3399 ARM processor,
...read more...
ADLINK Launches First COM Express Module Featuring Intel® Core™, Xeon® and Celeron® 6000 processors
3 August 2021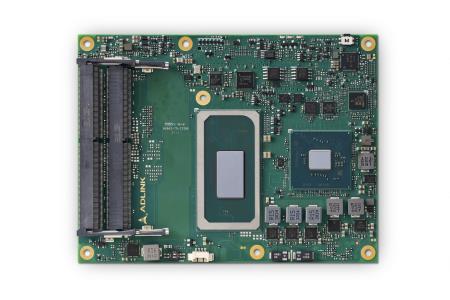 ADLINK's Express-TL COM Express Type 6 module features 11th Generation Intel® Core™, Xeon® W, and Celeron® 6000 processors with up to 8 cores and 128 GB memory
As the first COM Express module to support PCI Express Gen 4 x16, the Express-TL effectively doubles the bandwidth of previous COM Express modules
Designed for rugged operating temperatures between -40°C – 85°C, the Express-TL can operate 24/7 in industrial settings with 10-year availability
ADLINK Introduces SOSA-aligned, Robust 3U VPX Processor Blade with 11th Generation Intel® Core™ i7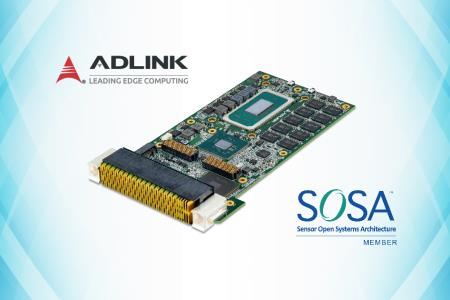 5 August 2021 Taipei, Taiwan
ADLINK's VPX3-TL module integrates an 8-core CPU for enhanced graphics computing, AI acceleration capabilities, and diverse I/O for next-generation, mission-critical applications
Summary:
3U VPX module is based on 11th generation Intel® Core™ i7 processor technologies, formerly Tiger Lake-H, with enhanced data and graphics performance and artificial intelligence (AI) acceleration capabilities
Sensor Open Systems Architecture (SOSA)-aligned design provides non-proprietary, open-architecture embedded computing capabilities that are easily reconfigurable and ...read more...

Avalue Debuts Open Frame Multi-Touch Panel PC OFT-07W33

August 9th, 2021, Taipei, Taiwan – Avalue Technology Inc. (TAIEX: 3479-TW), a global industrial PC solution provider and an associate member of the Intel® Internet of Things Solutions Avalue has added a 7-inch embedded multi-touch tablet OFT-07W33 to its best-selling open-frame OFT series, which allows for more flexibility and customization in applications, and enables a wide range of usage scenarios. Building on its legacy of open frame architecture for easy installation and maintenance, and highly flexible design, the OFT-07W33 is a boost to the existing range of applications with usage expanding from gaming machine, digital signage, factory automation, interactive multimedia kiosk and HMI to medical analyzers.
Wide Temp. Fanless Designed Box PC FPC-8107 with 3 Expansion Slots
Leading embedded computing solutions provider ARBOR Technology Corp. launches the latest robust Box PC FPC-8107. Its fanless and wide-temperature designs fulfill the needs of avoiding dust accumulation and operating in harsh environments.
The advanced new FPC-8107 includes plenty of onboard I/O, unparalleled expansion and configuration flexibility, and scalable performance to address numerous applications and project requirements, making it suitable for use in a wide range of industrial environments with particular emphasis on Industry 4.0 automation applications. Read more...
ATEX/CID2 Certified DIN-Rail Fanless IIoT Gateway for Hazardous Deployment - ICO300-83M




Axiomtek is pleased to introduce the ICO300-83M, its ATEX, Class I Division 2 (CID2) certified DIN-rail fanless embedded system for hazardous environments where ignitable concentrations of flammable gases or liquids might exist. It is powered by the Intel Atom® x5-E3930 processor with 8GB DDR3L-1866 RAM. For operation in harsh industrial environments, the IP40-rated DIN-rail fanless box PC has a wide operating temperature of -40°C to 85°C, 9 to 36 VDC wide voltage input with OVP, UVP, OCP as well as RPP, and up to 3G vibration endurance. The anti-explosion ICO300-83M is specially designed for the oil and gas industry, chemical industry, steel industry, distilling industry, and more. Read more...
Get Your Office Ready for New Gen. Software Defined Router
2 August 2021

IEI Launches New Software Defined Router with OpenWrt - PUZZLE-M901 and PUZZLE-M902

The growing number of connected personal and IoT devices has led to an overall increase in network density. The PUZZLE-M901 and the PUZZLE-M902 are IEI's latest product series – Software Defined Router, which is pre-installed with OpenWrt and features high speed and high flexibility to optimize your network performance.
This series is integrated with 2.5GbE and 10GbE (M902) ports and ...read more...
IEI Launches The Latest AI Accelerator Card with Coral Edge TPU™ - Mustang-T100

9 August 2021


The Mustang-T100 integrated five Coral TPU modules in a real compact size PCIe card with half-height and half-length, and offered well computing speed up to 20 TOPS and extremely low power consumption, only 15W. More, powered by well-developed Tensorflow Lite community, it can smoothly and simply implement the existing model to your edge inference project. Read more...
NViS 6504/6508 NVRs Boast Enterprise-grade Security with Whopping Storage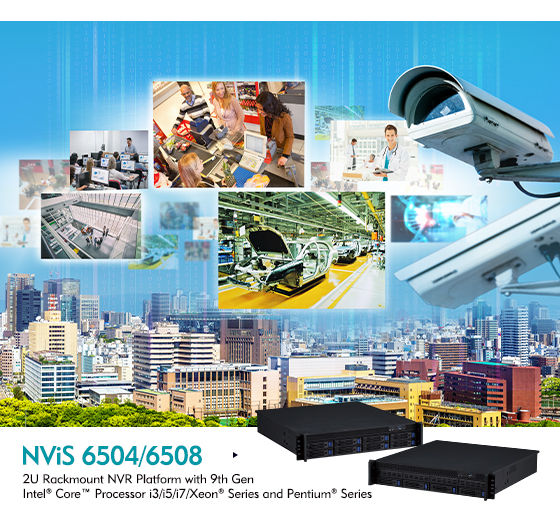 Surveillance has come into use with various considerations beyond security these days. Real-time visibility is of great importance in many scenarios. As studies shown that a comprehensive real-time video coverage for indoor and outdoor activities contributes to deterring harmful practices or illegal events, especially when people are aware of their activities are under close watch. The NViS 6504/6508 NVR features whopping storage capacity for 24/7 recording, strong CPU performance for image processing, and connectivity to include multiple cams for a wide coverage area. Read more...