19 Oct
Posted By
0 Comment(s)
67 View(s)
It has been another busy two weeks in the world of Industrial Computing. Here is the latest summary of recent developments:

4-slot Industrial System Provides Powerful Edge Computing Solutions for AIoT Applications – Axiomtek's IPC970
19/10/2021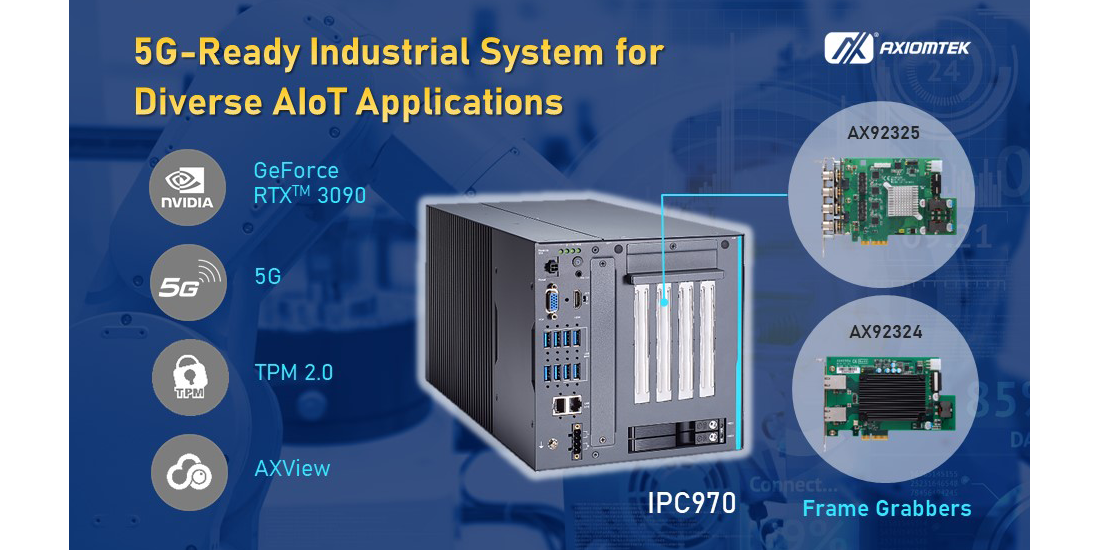 Axiomtek is pleased to introduce the IPC970, its new feature-rich, expandable 4-slot industrial system. This intelligent industrial computer is powered by the Intel® Xeon® or 10th generation Intel® Core™ i7/i5/i3 processors (code name: Comet Lake S) with the Intel® W480E chipset. The powerful edge computing system supports NVIDIA® GeForce RTX™ 3090 graphics card with 10,496 CUDA cores and a whopping 24GB of GDDR6X memory for powerful GPU computing capability. The ruggedized IPC970 enables simultaneous AI processing for intelligent AI computing at the edge. Read more...





DFI's New TGU Series Embedded Computing Solutions Accelerates AI Vision and Deep Learning with the All-new Intel® Iris® Xe Architecture
2021/10/07

DFI's newly announced TGU series features the 11th Gen Intel® Core™ SoC processor, a high-performance, low-power SoC with integrated GPU and CPU in the all-new Intel® Iris® Xe architecture, which enhances the performance of artificial intelligence in edge computing. While accelerating the processing of multiple workloads, the TGU series can also synchronize edge devices over broad-bandwidth 2.5G Ethernet and wireless networks, such as 5G and Wifi 6, for a real and seamless machine collaboration in automation. Read more...





MDCL-705i – Modbus Data Concentrator with Ethernet, RS-485 Serial Ports and Data Logger
2021-10-14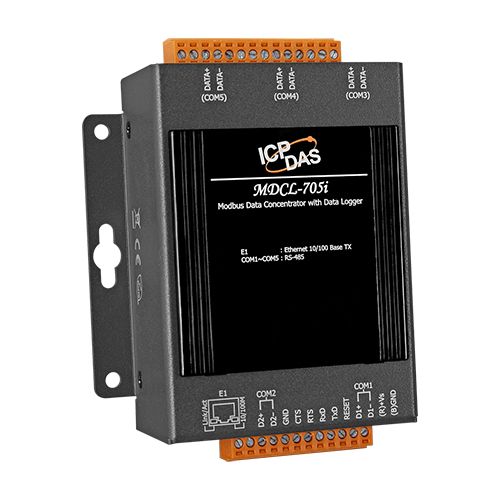 NEW PRODUCT RELEASE FROM ICPDAS

The MDCL-705i is used to collect and store data from multiple Modbus slave devices over the serial communication interface and make the data available to back-end management system via Ethernet communication. In this way, conventional devices can be connected to a modern control system and makes it easy to communicate with most SCADA / HMI system and PLCs through the Modbus TCP protocol.
Support Modbus master/slave
Supports up to 8 simultaneous Modbus TCP connections
Up to 250 sets of Modbus RTU commands and built-in 9600 Modbus data registers
Support CSV (Comma-Separated Values) file configuration, easy to use and maintain
Built-in microSD memory card for storing Modbus data records
Each data can contain 120 parameters
The data record can support the ratio conversion function, which converts the original Modbus data into actual engineering units
Isolated RS-485 with 2500 VDC isolation voltage protection

Taipei, Taiwan, October 14, 2021 - IBASE Technology Inc. (TPEx: 8050), IBASE, a world leader in embedded computing and digital signage solutions, is proud to release its latest digital signage player SI-334. Harnessing the performance of an AMD Ryzen™ Embedded V2748B with Radeon™ Graphics that provides 40 percent better graphics output over the previous generation, the compact video wall player enhances in-store shopping experience in modern retail with eye-catching, engaging displays. Read more...

EMBUX Introduces ELA-MG LoRa Industrial Gateway - Promises to Reach Further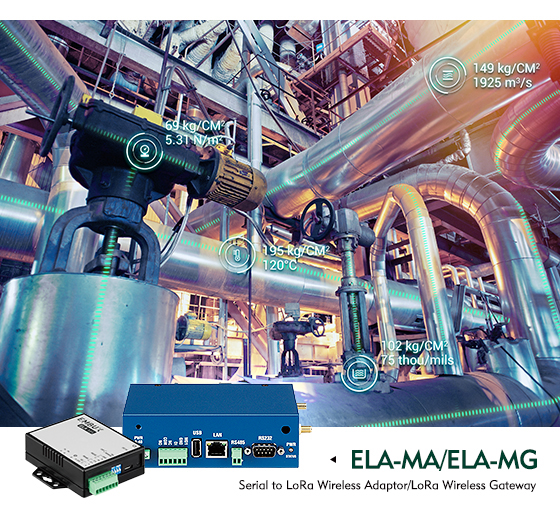 October 14, 2021. The IoT hype has been around for years. We are seeing an increasing number of efficient applications emerging and thriving, assisting our daily lives to become more convenient and productive. Compared with the better known 5G, LoRa is a promising transmission technology that achieves long range, low cost and low power consumption. With millions of connected devices seen in field applications, covering every sector of the infrastructure, LoRa is gaining its popularity with a larger share in IoT transmission. EMBUX is proud to announce the ELA-MG, an industrial LoRa IoT gateway, and ELA-MA, a serial to LoRa wireless adaptor to further implement IoT applications, perfect for deployment in harsh environments where long-term operation and minimal maintenance are essential. Both models are ideal for deployment in scale at distant sites or hard-to-reach areas for data collection. Read more...
Middleweight NVR NViS 14162 Poised to Break the Boundary of Value & Functionality
October 19, 2021


The demands for seeing more and more details has pushed the evolution of resolution for years, from 480 pixels, 720 pixels all the way to 1080p and now 4K. With ever-growing resolution, the thirst for capacity has also challenged the status quo of video surveillance application. Strike a perfect balance on both ends is a non-stop battle, as making every bit of resources count is what really matters, especially for SMB customers. Built upon the popular compact NViS 1482, NEXCOM's NViS 14162 up the vamp with advanced features previously available only on high-end/ premium models. The dual RAID mode allows quick switch between full throttle performance and redundant backup, while the presence of PoE eliminates complex wiring, making the NVR appliance even more versatile in multiple scenarios. Read more...
Portwell Announces PCOM-B657VGL COM Express® 3.0 Type 6 Basic Module, the Latest Addition to Its Popular COM Express Product Portfolio
PCOM-B657VGL Features 11th Generation Intel® Xeon®, Core™ and Celeron® Processors (Formerly Tiger Lake-H) with Integrated AI/DL Instruction Sets, more cores (8C/16T) and Gen 12 Graphics with up to 32 EU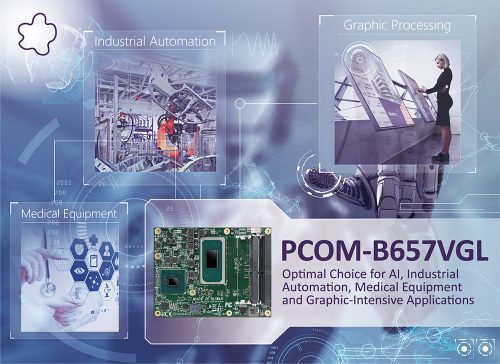 TAIPEI, TAIWAN – October 19, 2021 – Portwell, Inc., a world-leading innovator for Industrial PC (IPC) and embedded computing solutions, and a Titanium Partner of Intel Partner Alliance, has launched PCOM-B657VGL, a new COM Express Type 6 Basic module. According to Ryan Yang, Portwell's product manager, PCOM-B657VGL is powered by 11th Generation Intel Xeon W-11000E, Core i3/i5/i7 and Celeron processors (formerly Tiger Lake-H) and integrated high performance Intel UHD graphics to provide up to 65% higher multi-thread computing performance and up to 70% faster graphic performance with the support of PCIe x16 Gen 4 feature, compared to predecessor. Read more...