01 Nov
Posted By
0 Comment(s)
47 View(s)
Here is the Industrial PC news for this last two weeks. The wheels of industry are turning smoothly. Single Board Computers appear to be a hot item recently. We hope you find something of interest!

Portwell Expands Its Family of ANS Compact Desktop Network Security Appliances for SD-WAN Applications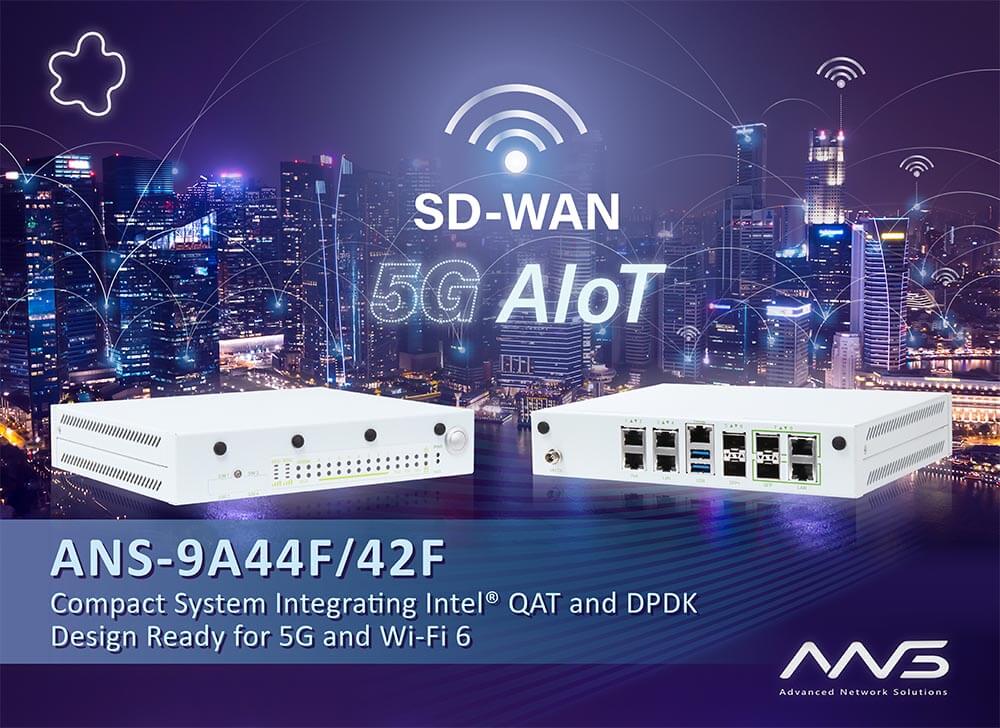 TAIPEI, TAIWAN – October 28, 2021 – The new ANS-9A44F/9A42F is a perfect fit for SD-WAN (Software-Defined WAN) applications, which also support 5G and Wi-Fi 6. ANS-9A44F/9A42F utilizes the Intel Atom® C3558R 4C processor and C3758R 8C processor, providing multiple I/O interfaces, with 2x GbE LAN ports, 2x SFP+ ports, 2x GbE PoE+ ports, 2x GbE RJ45/SFP Combo ports, 1x RJ45 console, 2x USB3.0 ports, 2x M.2 Key B Slots (PCIe and USB 3.0 signals), 2x M.2 Key E Slots (PCIe and USB 2.0 signals), 4x SIM Slots and PCIe x4 slots. Read more ...
AAEON Releases Two Powerful Solutions for AI Edge Server and Industrial Automation
2021-10-26
AAEON announces two new platforms built to deploy powerful industrial control and AI capabilities with the BOXER-6840-CFL industrial system and the BOXER-8332AI-CFL featuring the NVIDIA® T4 GPU.
AAEON, a leading manufacturer of industrial embedded platforms, announces a pair of systems designed for high performance applications, the BOXER-6840-CFL and BOXER-8332AI-CFL. Powered by the 8th/9th Generation Intel® Core™ and Xeon® processors, the systems provide expandability alongside durable design for rough environments, enabling users to deploy in applications ranging from industrial automation to AI Edge servers.
Based around a shared platform, the BOXER-6840-CFL and BOXER-8332AI-CFL are designed to bring high-performance computing to industrial embedded applications. The platform features the 8th/9th Generation Intel Core and Xeon processors (formerly Coffee Lake/Coffee Lake Refresh), supporting processors up to 71W TDP. The system offers an innovative thermal design,
Read more ...
Advantech Pre-carrier Certified 4G LTE Modem Empowers AIoT Solutions
10/26/2021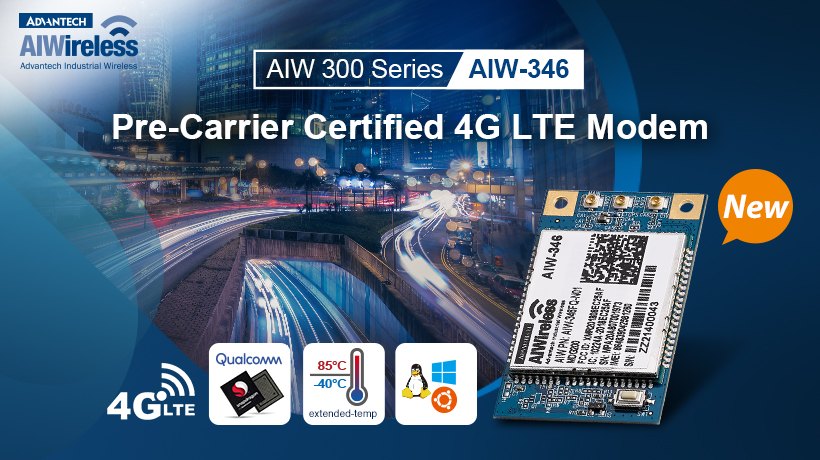 October 2021, Taipei, Taiwan — Advantech, a leading global provider of industrial wireless solutions, is proud to release the newest member of the AIW-300 series — the AIW-346. This innovative 4G LTE Cat4 modem is designed for AIoT solutions that require ubiquitous connectivity, dynamic mobility, and extreme security. Setting a milestone for Advantech's Industrial Wireless (AIW) team, AIW-346 is an excellent choice for customers seeking to target both the US market, and applications in diverse mobile/edge computing devices and mobile gateways. Consequently, Advantech's AIW-346 is multi-carrier capable, and supports operation on both AT&T and/or Verizon's networks. AIW-346 will connect to the network of the SIM card inserted into it, and features 3G fallback in areas not covered by 4G. Read more ...

Avalue Launches RSC-IMX8M, a 3.5-inch NXP® i.MX8M Single Board Computer
TAIPEI, TAIWAN, Oct. 22nd, 2021 – Avalue Technology Inc. (TAIEX: 3479-TW), a global industrial PC solution provider and an associate member of the Intel® Internet of
Things Solutions Alliance. Avalue is pleased to release RSC-IMX8M, a brand new low power single board computer (SBC), which is adopted with NXP® i.MX8M processor. The i.MX 8M family of applications processors based on Arm® Cortex®-A53 and Cortex-M4 cores provide industry-leading audio, voice, and video processing for applications that scale from consumer home audio to industrial building automation and mobile computers. Besides, participating products are available for a minimum of 10 years from product launch (15 years from product launch for many products developed for the automotive, telecom, and medical segments). RSC-IMX8M is designed for wide-ranging applications including the Internet of Things (IoT), Industry 4.0, Vending Machine, and Industrial Automation.
Axiomtek's Ultra-Small 1.8" Embedded Board Runs a Bigger World – KIWI310
Axiomtek is proud to announce the KIWI310, a high-performance credit card-sized embedded board powered by the Intel® Celeron® processor N3350 with the Intel® integrated Gen9 graphic engine. This extremely compact fanless SBC supports Linux, Android and Windows operating systems, which is ready for versatile AIoT applications in robotics, industrial automation, retail, video surveillance, smart city, and more.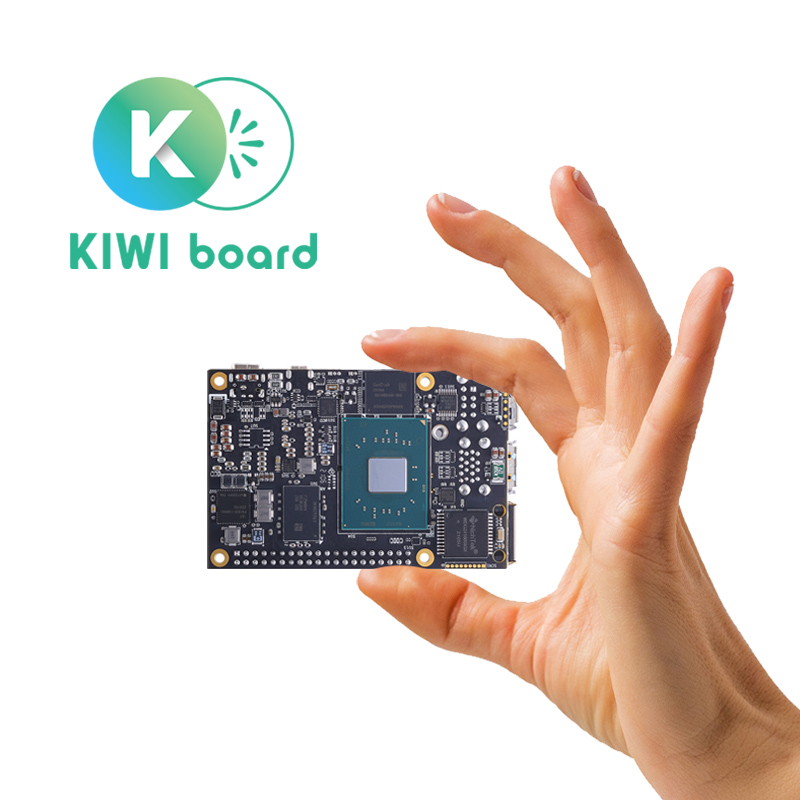 "With rich I/O connectivity and great expansions, the highly integrated KIWI310 was designed to shorten the time to market and reduce development costs. The advanced KIWI310 has one M.2 Key E 2230 slot for integrating the Intel® Movidius™ Myriad X VPU. Thru the M.2 Key E slot, it also supports 5G module to catch up with the trend of 5G business opportunities," said Kevin Lin, a product manager of the Product Planning Division at Axiomtek. Read more ...
COMMELL UNVEILS LE-37P & LV-6713 BASED ON INTEL TIGER LAKE-H PLATFORM
TAIPEI, TAIWAN, 10. 29, 2021

Taiwan Commate Computer Inc .(COMMELL), the worldwide leader of Industrial Single Board Computers, unveiled LE-37P 3.5" SBC & LV-6713 Mini-ITX based on Intel® 11th Gen. FCBGA1787 "Tiger Lake-H". Intel Tiger Lake-H processors offer a two-package design with a separate CPU and platform controller hub (PCH), Features up to 8 cores/16 threads with 45W/35W TDP, and integrated high performance Intel UHD graphics to provide up to 65% higher multi-thread computing performance and up to 70% faster graphic performance compared to predecessor.