16 Nov
Posted By
0 Comment(s)
120 View(s)
Here is the latest from our news roundup team. Have a quick browse of the last two weeks' developments and keep up-to-date!
PICO-EHL4: Flexible Embedded Edge Computing from AAEON

2021-11-04
AAEON, an industry leader in embedded solutions, announces the latest addition to its lineup of compact PICO-ITX boards, the PICO-EHL4. Featuring the latest Intel® Atom™, Celeron® and Pentium® processors (formerly Elkhart Lake). With the combination of performance, flexibility and expansion features, the PICO-EHL4 provided developers with a capable solution for any project.
The PICO-EHL4 builds upon previous generations by delivering higher performance processors, faster memory speeds, and support for the latest computing technologies.
Read more ...
ADLINK launches rugged, AI-enabled platform based on NVIDIA Jetson AGX Xavier industrial module for railway applications
2021/11/04
AI-enabled Video Analytics (AVA) platform offers high compute density with I/O flexibility for edge-type applications in harsh, space-restricted environments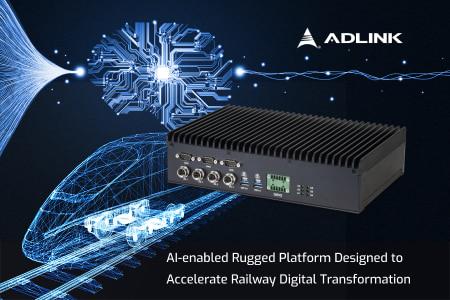 Summary:
ADLINK's compact, rugged AI-enabled AVA-RAGX, built on the latest industrial version of the NVIDIA Jetson AGX Xavier module at 32 TOPS, brings reliability and performance to railway applications in demanding and harsh operating environments
The AVA-RAGX expands ADLINK's EN 50155-compliant AVA platform portfolio, offering rail solution providers the flexibility to select the most optimal configuration for their digital transformation
ADLINK continues to deepen its "Elite" partnership with NVIDIA to build advanced rail solutions through the power of AI at the infrastructure's edge
And also from Adlink:
ADLINK launches first embedded MXM graphics modules based on NVIDIA Ampere architecture for edge computing and AI
2021/11/09
Embedded MXM graphics modules offer high performance, power-efficient GPU computing to accelerate time-sensitive and mission-critical industrial applications at the edge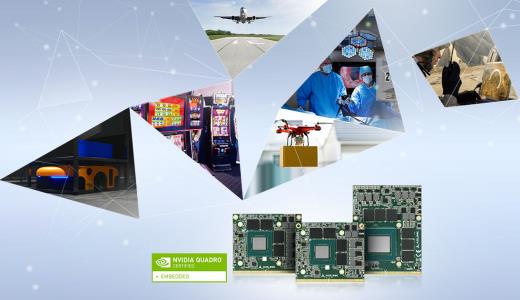 Summary:
ADLINK EGX-MXM-A1000, EGX-MXM-A2000 and EGX-MXM-A4500 are the first modules to use NVIDIA's embedded GPUs based on NVIDIA Ampere architecture
ADLINK embedded MXM graphics modules offers high performance GPU acceleration in the compact, power-efficient MXM form factor, bringing edge computing and embedded AI to numerous vertical markets in healthcare, manufacturing, transportation, and more
Rugged design built for severe temperature extremes, shock and vibration, and corrosion in harsh conditions


With Whiskey Lake Platform, ARCHMI-9XXB is Definitely on the Next Level
Taipei, Taiwan-November, 2021-APLEX Technology Inc., a global industrial computer products solutions provider, is excited to announce our new upgraded ARCHMI-9XXB with new CPU platform - 8th Gen. Intel Core i3/i5 processors (codename: Whiskey Lake).
ARCHMI-9XXB is a series of industrial compact size HMI which comes in resistive touch and projected capacitive touch with full-sized 12.1"/ 15"/ 15.6"/ 17"/ 18.5"/ 19"/ 21.5"/ 32" TFT-LCD to fit in any factory automation applications. Read more ...
ECAT-2515 – 1-to-5 Port EtherCAT Junction Slave Module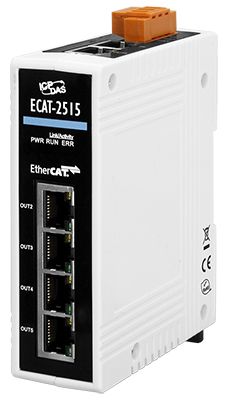 2021-11-15 New product release from ICPDAS
ECAT-2515 is 1-to-5 port EtherCAT junction slave. It is designed for realizing flexible wiring by daisy chain and branch.
VMC 220: The Ideal Rugged Vehicle Mount Computer
November 04, 2021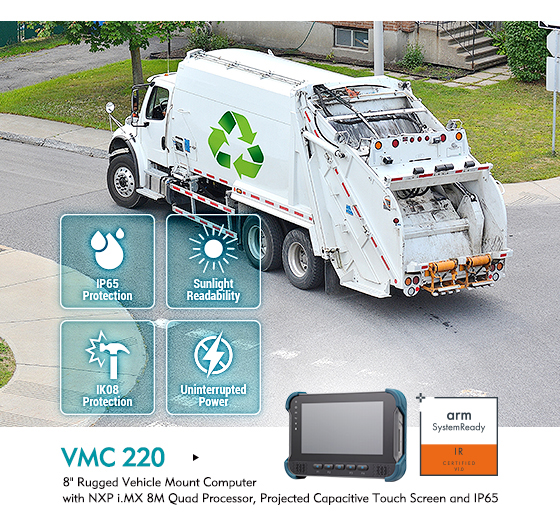 Vehicle mount computers must be as tough as nails to handle the daily pounding from day-to-day use. The solution is a mobile rugged computer that can handle the regular exposure to direct sunlight, dust, and water that all take a toll on the system. The VMC 220 is a mobile panel PC for in-vehicle use with a robust set of core features, a healthy complement of additional extras, making it the ideal driver display PC for many vehicle applications.
ITMH100-EX
Intel® Core™ i5-1135G7 M Series Box PC

2021/11/05, New release by Winmate
KEY FEATURES
Intel® Tiger Lake UP3 Core™ i5-1135G7
Multi Video Output , HDMI/DisplayPort
Auto detection of the connected display, No settings necessary
Quick & Easy Replaceable Hard Disk Design, No Tools required
Support wide range 9-29V DC input
Optional with Modular front Display as a Panel PC
Expansion slot for PCIex4
Class 1 Division 2, Group A-D, T4 Certification