06 Jun
Posted By
0 Comment(s)
529 View(s)
Welcome to our latest Industrial PC news roundup. After a change of pace due to the Dragon Boat Festival, we're catching up with a three week summary of the industry's continuing advancements.


ARES-WHI0: Powerful Performance with Greater Expandability for Industrial AI Solutions
19 May, 2022, Taipei
AAEON announces the launch of the groundbreaking ARES-WHI0 server board, capable of powering everything from industrial servers to edge AI applications.
Built on the ATX standard form factor, the ARES-WHI0 server board is powered by the 3rd Generation Intel Xeon SP. It comes equipped with three PCIe Gen 4 (x16) slots and one PCIe 3.0 (x8) slot with in (x16) form factor, allowing the board to power up to four GPUs. This support enables the ARES-WHI0 server board to power performance demanding applications from edge AI servers to AI-based visual inspection. Additionally, the ARES-WHI0 server board offers three PCIe 3.0 (x4) slots in (x8) form factor, perfect for frame grabbers, AI accelerators, or for functional add-ons to meet the needs of individual applications. Read more...
Also from AAeon:
AAEON Synthesizes High-Speed Computing Power and Groundbreaking Graphics with the new PICO-V2K4
6 June, 2022
AAEON introduces the PICO-V2K4, bringing the power of the V2000 processor to the smallest form factor on the market.
The PICO-V2K4 also hosts high-performance AMD Radeon™ graphics, 7nm processing technology, up to 64GB NVME SSD for storage, and up to 32GB LPDDR4x on board memory, all on a 3.94" x 2.84" form factor. With the density of these powerful features on such a small form factor, the PICO-V2K4 is perfect for dynamic, mobile uses such as in portable devices, HMI, autonomous mobile robotics, and drone applications. Read more...
Acrosser AND-DNV3A2/A3 is the best SD-WAN White-box and network appliance that you should know about.

25 May, 2022
The AND-DNV3A2/A3 is equipped with the latest 4/8 core SoC Intel® Denverton C3000 Platform and 1 x SO-DIMM DDR4 Memory which allows AND-DNV3A2/A3 to deliver high computing ability and stable performance.
To enhance the connection ability, AND-DNV3A2/A3 not only built-in 6 copper Gigabit RJ-45 LAN ports, but is also equipped with, 2 x fiber SFP ports and 2 x 10GbE Fiber SFP+ ports. These various media and bandwidth of Ethernet connections, ensure the appliance can fit in different applications and infrastructures.
To increase wireless flexibility, AND-DNV3A2/A3 provides 1 x M.2 Socket for optional Wi-Fi module, 1 x M.2 B key socket for 4G/5G module, and support dual SIM sockets as well. Read more...
Advantech Edge Cloud Solution Simplifies Multi-cloud Integration for Centralized Data and Device Management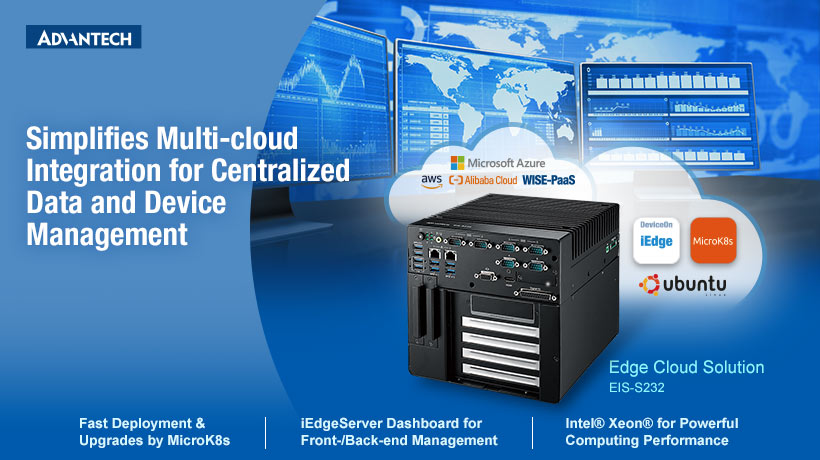 18 May, 2022, Taipei

Advantech, a leading provider of AIoT platforms and services, is pleased to release its newest edge cloud solution — the EIS-S232. With the growing use of IoT applications, edge gateways are increasingly connected to the network for machinery interaction. Despite this, edge gateways often lack adequate storage, network capacity, and supporting infrastructure. Likewise, powerful management solutions are usually needed when handling cloud computing and other advanced processing tasks. Advantech has released EIS-S232 in an effort to address these challenges. Read more...
Also from Advantech:
Advantech AIMB-588 Industrial Motherboard with 12th Gen Intel® Core™ Empowers High-performance Graphics Computing
23 May, 2022, Taipei
Advantech, a leading provider of embedded and AIoT solutions, has released AIMB-588, a Micro ATX motherboard with 12th Gen Intel® Core™ processors. AIMB-588 supports 4 x displays and PCIe Gen 5, enabling the delivery of excellent visual performance via graphics cards. These features are combined with diverse I/O, yielding a highly adaptable solution for medical imaging, smart surveillance, and AI recognition applications. AIMB-588 is an excellent choice for applications requiring real-time processing and superior graphics capabilities. Read more ...

AEWIN Announces Dual 40G Network Expansion Module with Fiber Bypass
20 May, 2022

The NFQ201AL and NFQ201BL are two of AEWIN's latest Network Expansion Modules, powered by the Intel® XL710-BM2 chipset, with 2x 40GbE QSFP+ ports and one pair fiber bypass (multi-mode/ single mode). Offered in the AEWIN standard Expansion Module form factor for PCIe x8 connection, its front-access design makes the NIC easy to maintain/service and compatible with many of AEWIN existing platforms for building the exact network solution you need per cases.
Small Footprint, More Powerful, Less Heat – IEC-3366
27 May, 2022
Arbor present the latest IEC-3366 4K/UHD multi-display terminal powered by the 11th Gen. Intel® Core™ processor. It is designed to deliver high-performance computing for digital signage applications.
IEC-3366 4K/UHD multi-display terminal is the latest member of IEC digital signage series of embedded controllers. It is designed to deliver high-performance computing to drive high-resolution 4K contents with dual HDMI connectivity for digital signage applications. The IEC-3366 and 3367 are powered by Intel's 11th Gen. Intel® Tiger Lake processor with Intel's Iris Xe Graphics support, which provides nearly double of CPU performance compared to the previous generation.
Also from Arbor:
New Flexible, I/O Rich Panel PC, iTC Series with Intel Elkhart Lake Processor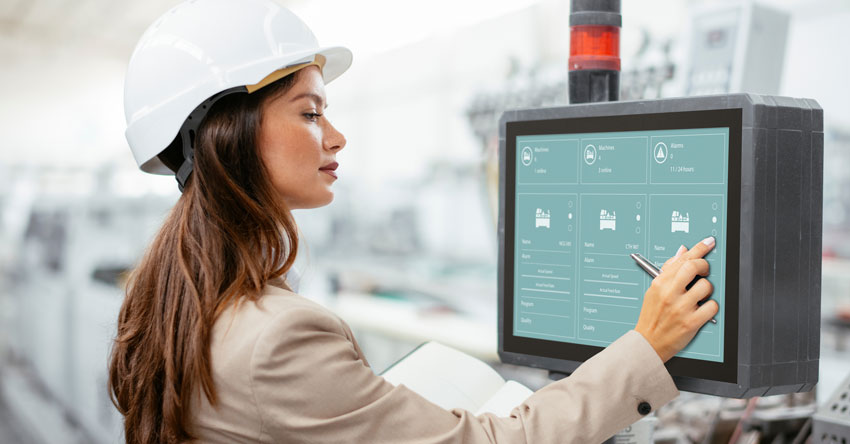 To fulfill today's industrial needs for Panel PC, continue increasing data loads, and integrate modern machine-to-machine (M2M) devices. With the requirement for IoT applications and fast network data transfers, ARBOR Technology, a leading provider of embedded computing solutions, had launched a new product family, the iTC Series of specialized industrial panel PCs. Read more...



Avalue semi-rugged tablet CAXA0 offers diverse accessories to meet requirements of different environments
18 May, 2022, Taipei
Avalue semi-rugged tablet CAXA0 has a IP65 waterproof and dustproof rating. Its reinforced frame and glass protect the tablet from drops of up to 1.2m. Bundled with high performance Intel Celeron N3350 CPU, and clear and bright 10.1-inch color TFT LCD, and compliant with EN 60601-1-2 (4th edition) safety standards, CAXA0 tablet is especially suitable for medical purposes. For users of semi-rugged tablet, accessories that meet requirements of different environments are a boost to work efficiency and Avalue has developed diverse accessories for CAXA0 to provide more convenience for users at work. Read more ...
Axiomtek Introduces Next-Level Edge AI System AIE900A-AGXO Powered by NVIDIA Jetson AGX Orin
24 May, 2022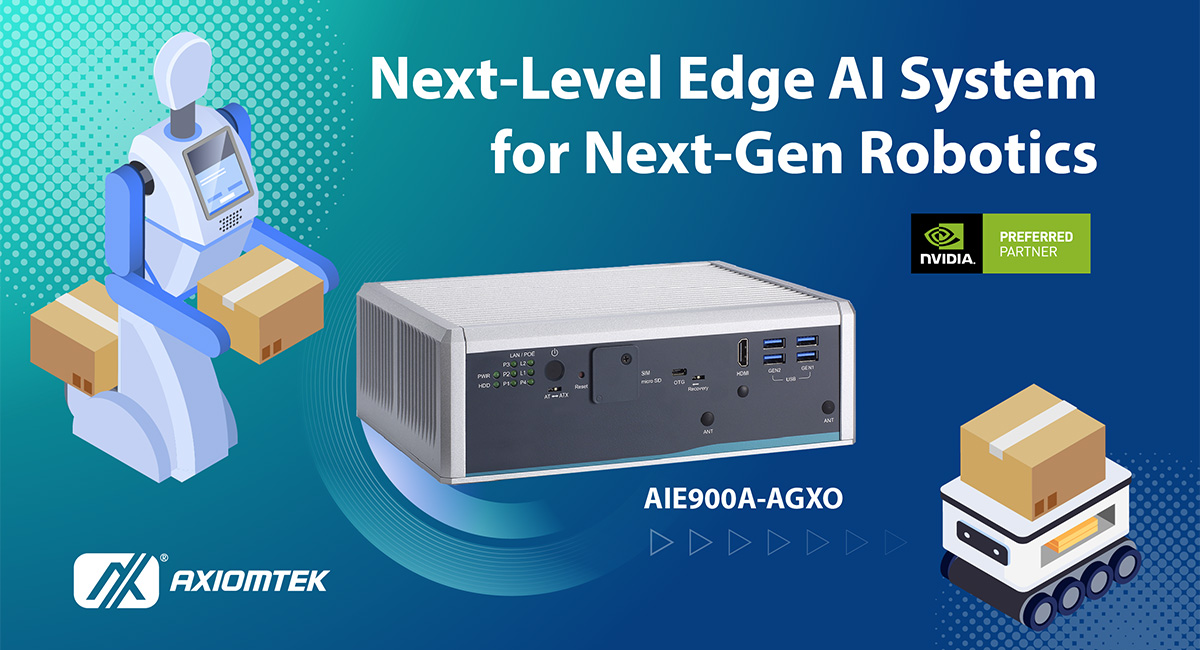 Axiomtek is pleased to introduce the AIE900A-AGXO, its new edge AI computing system for next-gen robotics applications. This fanless edge AI system is powered by the NVIDIA® Jetson AGX Orin™ platform, which delivers up to 275 TOPS server-class AI performance at the edge. It has a rugged design for harsh environments, allowing it to operate under a wide temperature range from -30°C to +50°C and vibration of up to 3 Grms. The high-performance AI system comes with four PoE ports and two LAN ports for 3D LiDAR, IP cameras, and more vision navigation applications. The AIE900A-AGXO is a perfect platform for deploying AI-powered robots, drones, intelligent video analytics applications, and other autonomous machines.
New Cincoze DV-1000 Industrial Embedded Computer Brings Power to Edge Computing
20 May, 2022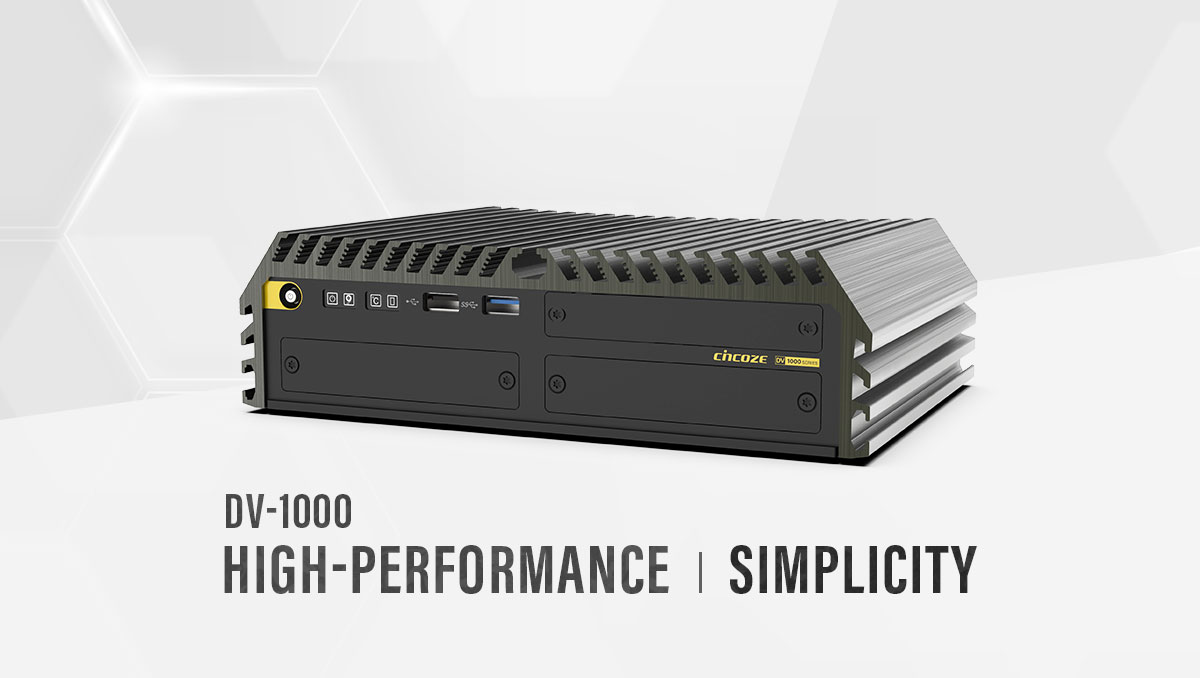 Today, rugged embedded computer brand Cincoze added the high performance and essential DV-1000 rugged embedded computer series to its DIAMOND product line. The DV-1000 is a high-performance embedded computer with a compact chassis and flexible expansion options. It is an excellent fit for high-performance industrial applications with limited installation space, such as smart manufacturing, machine vision, and railway computing. With Cincoze's unwavering focus on smart manufacturing, the new DV series rounds out the Cincoze DIAMOND product line, providing industrial customers more performance, scalability, size, power, and certification options. Cincoze now holds its selection of product series to satisfy every requirement as a key advantage in smart manufacturing. Read more ...
VPD-130-H-V/130N-H-V – 3.5" Touch HMI Device with RS-232/RS-485, USB, RTC and support XV-board
26 May, 2022,
New product release from ICPDAS.

Introduction:
The TouchPAD VPD 3.5" Series is a series of industrial touch HMI devices that features 3.5" high-color high-resolution touch screen LCD. With touch screen capability, it is easy to deploy into all kinds of automation systems, and make them more intuitive and efficient. Either setup new system installations or complete system retrofits, VPD series stands out for its wide variety of communication methods. Its built-in communication ports include RS-232/RS-485 and USB interface, enable integration into the system allowing users to control, monitor I/O at the remote sides. Besides, front-panel IP65 waterproof as well as the rubber keypad make the VPD series more reliable for rugged environments.
Read more ...
Expandable Embedded System with AMD Ryzen Embedded V2000 Processor
31 May, 2022, Taipei
IBASE Technology Inc. (TPEx: 8050), a world leader in embedded boards and computing solutions, unveils its CMI211-989 embedded system powered by AMD Ryzen Embedded V2000 processors based on the innovative "Zen 2" x86 core architecture using advanced 7nm manufacturing process. The system harnesses the power AMD Ryzen™ Embedded V2748/V2718 CPU with Radeon™ Graphics to enable 25% more PCIe lanes and deliver 40 percent better graphics performance over the previous generation SoC.

Read more ...

IEI Launches 4K HDR SDVoE Transceiver to Drive the Evolution of AV-over-IP
24 May, 2022
Supporting 10GbE Copper & Fiber Port
IEI's new 4K video solution, iSDV-200CTR, is a high-performance, zero latency, and 4K@60Hz (4:4:4) AV over IP video streaming transceiver, and is compliant with SDVoE technology. With its transceiver function, the iSDV-200CTR can act as a transmitter (Tx) and also a receiver (Rx) to deliver excellent flexibility of deploymentby software utility for different video scenarios. This transceiver built with the 10GbE combo port design is able to stream over copper cable or fiber cable in one device.
Read more ...
New XPPC Fanless Panel PCs Power Aesthetics Touchscreen Computers
26 May, 2022
The growth of smart cities is prompting the rapid increase in the number of screens in our lives for applications in department stores, parking lots, checkouts, and elsewhere. To meet this increasing demand and the rollout of processing-intensive features like computer vision, NEXCOM brings two new models to the XPPC
touchscreen computer
range. These new higher-powered additions to the XPPC fanless touchscreen
panel PC
range boast 10.1" and 15.6" screen sizes, multiple mounting options, and a choice of 11th Gen Intel
®
Core™ i3 and i5 SoC, providing the performance needed for demanding modern applications like industrial control panels, monitoring centers, and aesthetics machines.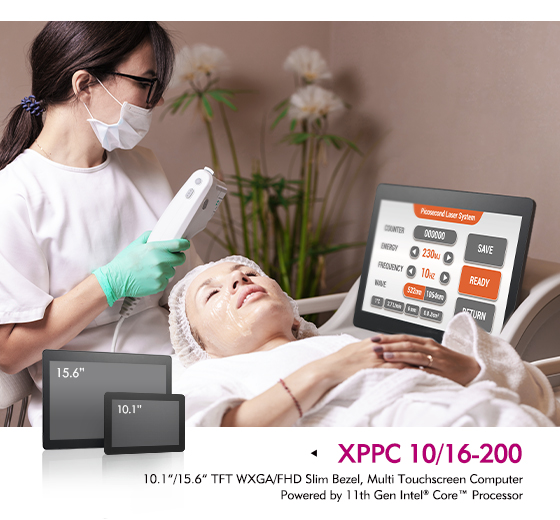 NANO-ITX Embedded Board Featuring Intel Atom® x6000E Processor Series, Real-Time Solution for Bridging Medical Equipment and PIMS
19 May, 2022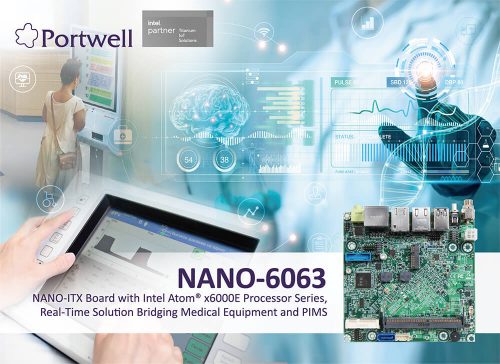 Nowadays, medical/healthcare examination usually needs connection between testing equipment and Practice Information Management System(PIMS) for real-time data bidirectional transferring like the test result, medical record, etc. Besides improving its seamless workflow and efficiency, it could even access stunning displays of patient results from any device and use result trending to analyze the diagnostic trends of patients.
To meet the demand of medical equipment and hospital/clinic environment such as low power consumption, sufficient I/O, long lifespan, quiet and small size fitting in limited space, Portwell NANO-6063 could be the ideal solution for bridging both sides. Read more ...

Sea Sonic to Launch ARCH PC Chassis

24 May, 2022
The Seasonic ARCH Q503 with the integrated CONNECT power supply is a mid-tower ATX chassis that features a sturdy steel body and tempered glass panels on both sides. Read more ...

Neousys Technology Debuts Fanless Industrial Embedded Computer with New Intel® 12th-Gen Core™ at Automate 2022
26 May, 2022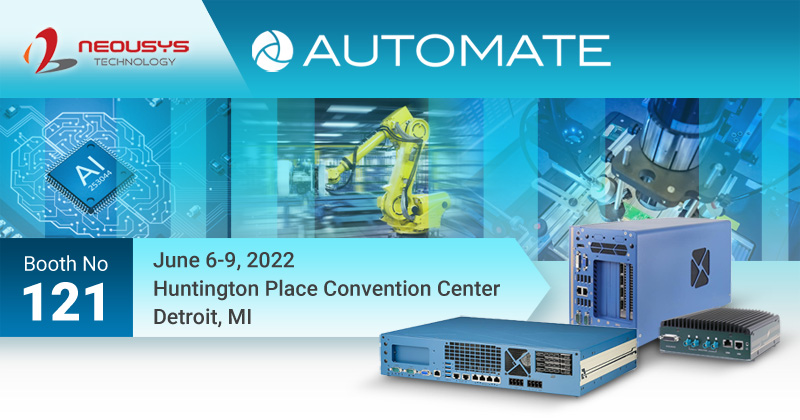 ---
Neousys Technology, an industry-leading provider of rugged embedded systems, will exhibit at Automate 2022, booth 121, from June 6 to 9 in Detroit. With main themes covering rugged embedded, AI inference, edge computing, and extreme deployment, Neousys will showcase its latest products, the Nuvo-9000 Series powered by Intel® 12th-Gen Core™, a rugged HPC server powered by AMD EPYC, and the SEMIL IP67 fanless computers.
---