01 Aug
Posted By
0 Comment(s)
86 View(s)
Welcome to our latest Industrial PC news roundup, once again hot off the press!



New Release from Weintech:
10.1"cMT X Advanced HMI, Wide Viewing Angle
22 July, 2022

Tailored for IIoT scenarios, Weintek's cMT X Smart HMI has been providing reliable smart monitoring, system integration, and cloud solutions for many. To offer a wider selection of cMT X smart HMI, Weintek now introduces the new cMT3108XH, a 10.1"cMT X Advanced HMI and a complement to cMT3102X.
First of all, cMT3108XH incorporates a brand new thin-bezel design that not only makes room for more screen space but also enhances its overall aesthetics factor at the same time, while the high resolution, 1280 x 800 LCD with wide viewing angle (WVA, 89° all-around) aids in delivering superior viewing experience.


NDiS B337 Slim Fanless Computer Ushers in High Performance and Low Power for Smart City Application
July 28, 2022

NEXCOM's entry-level NDiS B337 slim computer has a unique blend of carefully chosen features for semi-outdoor smart city and smart edge applications. Leveraging the low power consumption of the Intel® J3455 Celeron® CPU, the NDiS B337 wide temperature computer can handle -20 to 60°C, and with its slimline design of only 40mm is compact enough for space-constrained environments like factory automation, surveillance, retail, and smart city.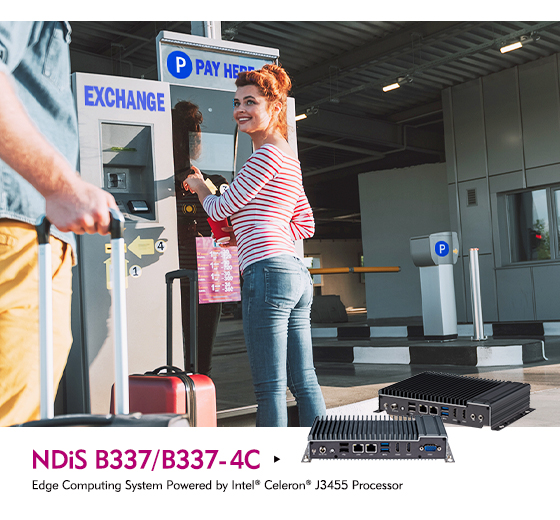 Innodisk Announces Launch of Edge AI SSDs
28 July, 2022
Innodisk, a global leader in industrial-grade storage and embedded peripherals, is pushing the development of edge AI technology, and in doing so has officially launched a new edge computing solid-state drive (SSD) product line, consisting of the 2.5" SATA 3TS6-P, 3TS9-P and M.2 (P80) 4TS2-P drives. Innodisk's new edge AI SSDs feature low latency, high DWPD (drive writes per day), and large capacities. In addition, the included iCell and AES technologies protect data from losses and breaches. Aiming at smart retail, smart city, smart fleet management, and NAS network storage applications, Innodisk is providing high speeds, reliability, and industrial-grade high quality to respond to the rising market needs.
2 new product releases from iBase:
12th Gen Intel Core Processors Powered ATX Motherboard
Taipei, Taiwan, July 21, 2022 – IBASE Technology Inc. (TPEx: 8050), a world leading manufacturer of industrial motherboards and embedded computing solutions, debuts the 12th Gen Intel® Core™ processors (formerly Alder Lake) powered MBB-1000 ATX motherboard. The industrial platform is built with long-term reliability for graphics-intensive applications such as AIoT, digital signage, medical imaging, video surveillance and interactive kiosks.

Read more ...
2 Aug, 2022

Taipei, Taiwan, – IBASE Technology Inc. (TPEx: 8050), a world leading manufacturer of industrial motherboards and embedded computing solutions, launches the MPPC1201PC fanless 12.1" panel PC designed for intelligent railway transportation applications. This latest rugged PC received CE/FCC certification and passed the EN50155 2017 strict shock and vibration standards for rolling stock equipment and EN45545-2 EU fire safety standard. Built for use in harsh environments, the MPPC1201PC supports a wide operating temperature range of -40°C to 70°C, wide voltage 24~110V power input, Read more...


3 new product releases from ICPDAS:
20 July, 2022
UA-2641M – IIoT Communication Server with Quad-core ARM CPU and 2 Ethernet Ports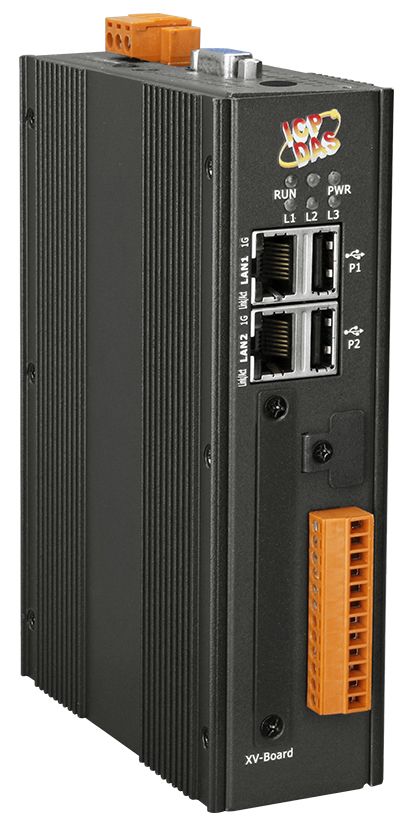 Read more ...
VPD-133-H2, VPD-133N-H2 – 3.5" Touch HMI Device with RS-232/485, USB, Ethernet (PoE), RTC and support XV-board (RoHS)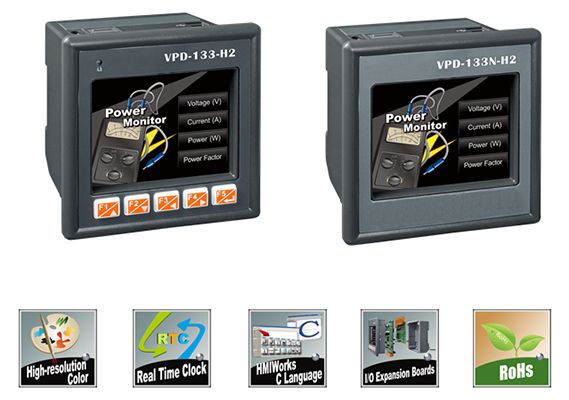 Read more ...
iSN-711-MRTU, iSN-713-MRTU – vibration sensor module
Accelerating Long-Distance Transmission with DFI IDP-MS HDBaseT Solution
20 July, 2022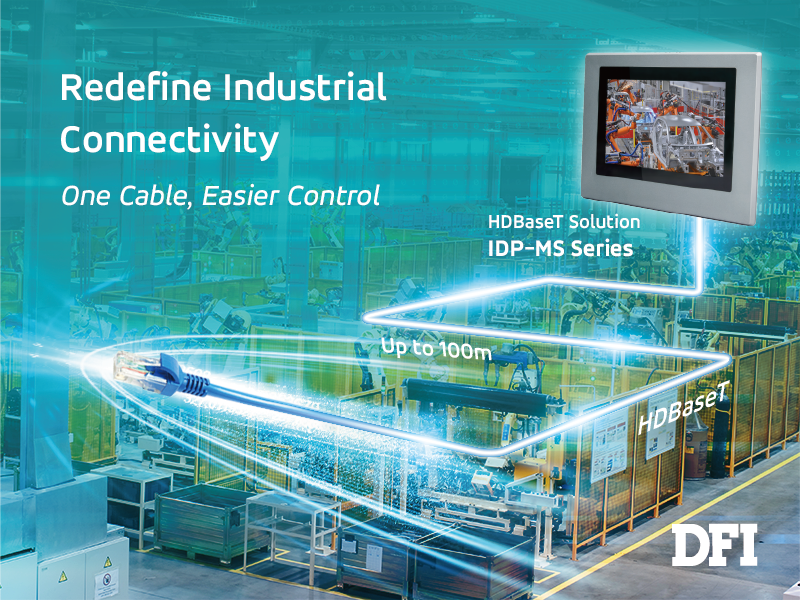 One-Cable Solution for Industrial Connectivity
DFI, the leading global provider of high-performance computing technology across multiple embedded industries, unveils the HDBaseT monitor solution IDP-MS series. IDP-MS features a one-cable industrial connectivity solution, supporting long-distance transmission application signal via Ethernet cable (CAT6) from device to monitor. The RJ45 cable is integrated with multiple functions, including Powered LAN, HDMI, Digital Audio, USB 2.0 signal, and Full HD display, which can supply power up to 200w and support up to 100 meters of transmission distance. Read more ...


Durabook Adds Intel's 12th Gen CPU to Its R11 Fully Rugged Tablet
26 July, 2022
Durabook, the global rugged mobile solutions brand owned by Twinhead International Corporation, today announced significant updates to its R11 fully rugged tablet, achieving a world-first with its 11.6" fully rugged tablet featuring the latest 12th Gen Intel® processor and architectural innovations to elevate the user experience.

Read more ...





Axiomtek Launches ISO 7637-2 Compliant Vehicle PC for Transportation Gateway – tBOX110
21 July, 2022
Axiomtek is proud to unveil the tBOX110, a new compact fanless in-vehicle embedded system for gateway application in transportation fields. The tBOX110 complies with ISO 7637-2 and is powered by the Intel Atom® x5-E3940 processor. The DIN-rail and wall-mountable tBOX110 measures only 164 x 128 x 44 mm and weighs 1.0 kg. It has a wide operating temperature range of -40°C to +70°C and 3Grms vibration resistance. This low-power transportation gateway supports 12/24 VDC typical automotive power input with smart ignition or a wide-range 9 to 36V DC power input, making it perfectly fit for transportation applications.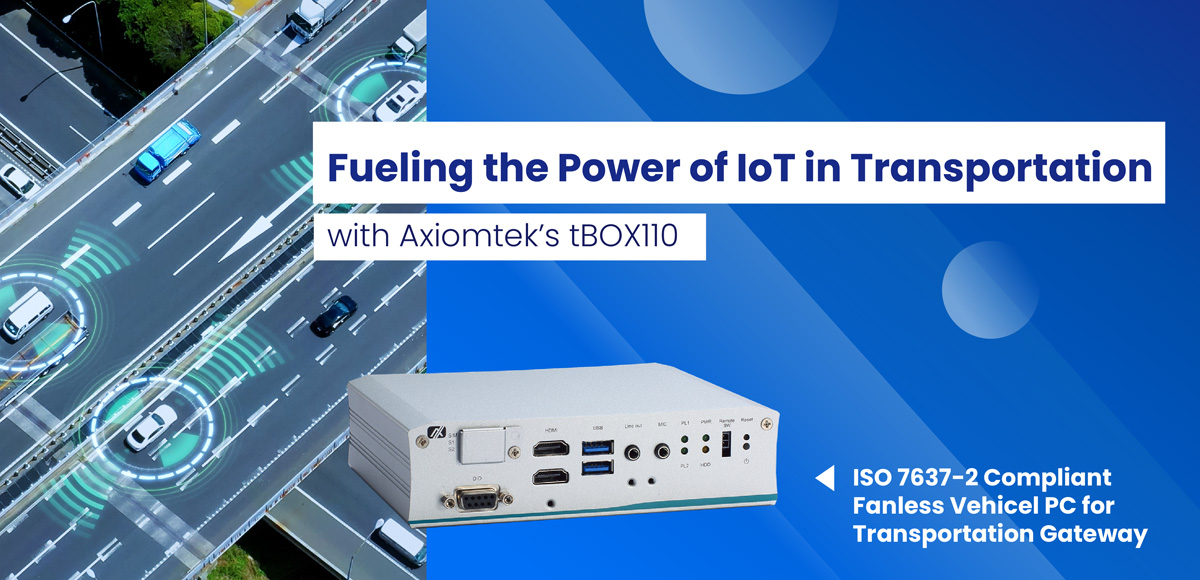 Read more ...
The New Generation Ultra-Low Power ARMPAC-6B with High Computing Performance
28 July, 2022
Taipei, Taiwan-July, 2022-APLEX Technology Inc., a global industrial computer products solutions provider, is delighted with releasing our new ARMPAC series - ARMPAC-6B! It is our new generation of ARMPAC series, which is cost effective but also has high performance efficiency.
ARMPAC-6B is a HMI with projective capacitive touch screen, which comes in 7" TFT-LCD and upcoming 10.1" TFT-LCD. It is powered by Cortex-A72 processor with onboard memory 4GB SDRAM and storage for 16GB/32GB eMMC (optional). Besides, it has powerful graphic performance as well for supporting different software applications.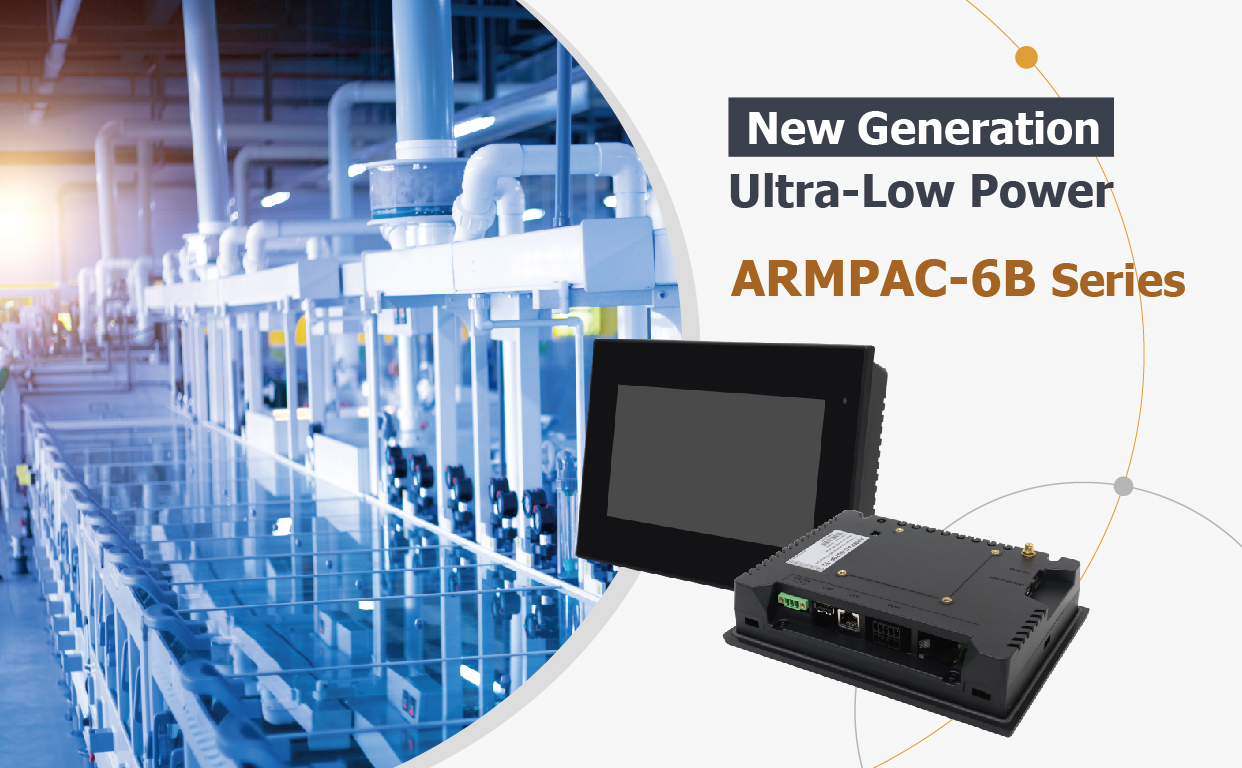 Read more ...
AEWIN Performant Network Appliance SCB-1932A
2 Aug, 2022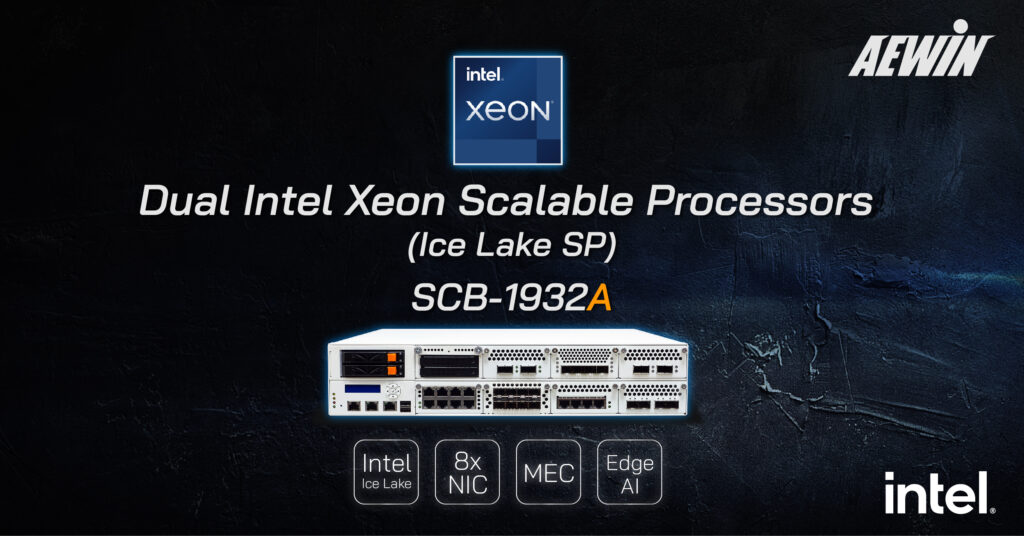 AEWIN SCB-1932A is a high-performance Network Appliance powered by dual 3rd Gen Intel Xeon Scalable Processors (Codenamed Ice Lake-SP). It supports 16x DDR4 3200MHz & Intel Optane Persistent Memory 200 series to have greater memory capacity of up to 6TB. Featuring 8x PCIe Gen4 expansion slots, it not only supports NVMe and Accelerator to enhance functionality, but also takes advantage of AEWIN Network Expansion Module to offer flexibility and adaptability with 1G/10/25/40/100G copper/fiber interfaces. Read more ...

New 11th Gen Intel Compact COM Type 10 mini form factor for Sale.
25 July, 2022

This brand new Acrosser ACM-TGLUE0 powered by the 11th Generation Intel® Core™ U processors (formerly Tiger Lake) can bring you high-speed processing and networking to the compact COM Type 10 mini form factor.
ACM-TGLUE0 is designed for mini size and high performance, it is also built to deliver consistent performance in tough environments, and with industrial Intel Core processors, it can operate in temperatures from 0°C to 60°C (-40 to 85°C for wide temperature version) and Storage in temperatures from -20°C to 70°C. Read more ...
The new UP 4000 aims to Bridge the Gap to the Next Generation UP Board
(Taipei, Taiwan – July 27, 2022) AAEON blends the classic with the modern with the introduction of the UP 4000, the successor to the trailblazing UP Board. Maintaining the classic form factor of its predecessor, the UP 4000 gives users upgrades in processing power, I/O density, and expansion options; all while remaining compatible with existing UP Board-powered systems.
Of particular note is the 30% increase in CPU speeds available with the UP 4000's Intel® Pentium® N4200/ Celeron® N3350/ Atom™ E3950 Processor SoC (formerly Apollo Lake). Further to this, there is also a twofold improvement in 3D graphic performance with the Intel Gen 9 HD processor graphics package.
Read more ...