25 Oct
Posted By
0 Comment(s)
205 View(s)
Welcome to our latest Industrial PC news roundup. It's been an action-packed two weeks.

Targeting AI & Computer Vision, Innodisk Launches New Camera Module Series

19 Oct, 2022
Innodisk recently announced its shift towards the AI industry. As 50% of Innodisk's AI development is related to image recognition, the company has also launched a new camera module series to further support image recognition technology.
Compared with existing products on the market, Innodisk's new camera modules have three major advantages: customized development, platform compatibility, and ISP adaptation. At the same time, quality and longevity are guaranteed to the same high standards as all Innodisk products, and are backed up with 3 years of warranty.
Read more ...





The New BOXER-6645-ADS is a Computing Powerhouse with Unlimited Potential
24 Oct, 2022, Taipei
AAEON are excited to present the BOXER-6645-ADS, the newest addition to AAEON's line of fanless embedded box PCs powered by 12 Generation Intel® Core™ processors.
Harnessing exceptional processing capabilities of up to 16 cores and 24 threads via 12th Generation Intel® Core™ i3/i5/i7/i9 processors, the BOXER-6645-ADS offers limitless potential for applications that demand high-performance computing. In utilizing such a powerful processor platform, the BOXER-6645-ADS also benefits from numerous peripheral technologies, such as Intel® DL Boost, Time Coordinated Computing, and Enhanced SpeedStep® Technology.
Equipped with an operating temperature range of -4 F ~140°F (-20°C ~ 60°C), anti-shock and vibration features within a fanless chassis, the BOXER-6645-ADS is capable of continuous operation in the most extreme deployment environments.
Advantech AIW-210 & AIW-211 GNSS Solutions Accommodate Applications in Harsh Environments
19 Oct, 2022, Taipei
Advantech, a leading global provider of industrial IoT and wireless solutions has released the first two members of the AIW-200 series — the AIW-210 and AIW-211(AIW-210/211). These advanced GNSS wireless modules feature industrial-grade, wide-temperature designs for operation in harsh environments. Indeed, these GNSS modules leverage Advantech Industrial Wireless (AIW) support alongside accurate positioning capability, and reliable timing signals to empower navigation in long-haul trucking, fleet management, and cold chain logistics, while enabling implementation in agricultural drones and heavy-duty equipment.
AIW-210/211 are standalone GNSS modules that leverage u-blox NEO-M9N chipsets and support for 92-channel robust meter GNSS positioning. These modules can acquire and track multiple satellites simultaneously — including GPS, QZSS, GLONASS, BEIDOU, GALILEO, and SBAS; and provide maximum position availability with concurrent reception GNSS.
Born to Stream–ASRock Launches LiveMixer Series Motherboards
12 Oct, 2022, Taipei
Leading global motherboard manufacturer, ASRock, is proud to announce its new lineup, LiveMixer. There are Z790 LiveMixer and B650 LiveMixer for Intel's and AMD's new platform separately, which are produced in partnership with content creators that need motherboards with superb reliability, cutting-edge performance and an extended connectivity mix for the many auxiliary devices required for streaming.
With a maximum of 23 USB ports to connect external devices, users will never run short. Hook up every peripheral, whether it's mice, keyboards, microphones, headsets, multiple cameras, fill-lights, macropads, and much more. Equipped with dual PCI-Express 4x slots & Thunderbolt header, The LiveMixer allows users to connect a graphics card, a high-speed capture card and a Thunderbolt add-in card at the same time.
Read more ...




Axiomtek Launches the Newest Medical-grade Artificial Intelligence Computing System – mBOX100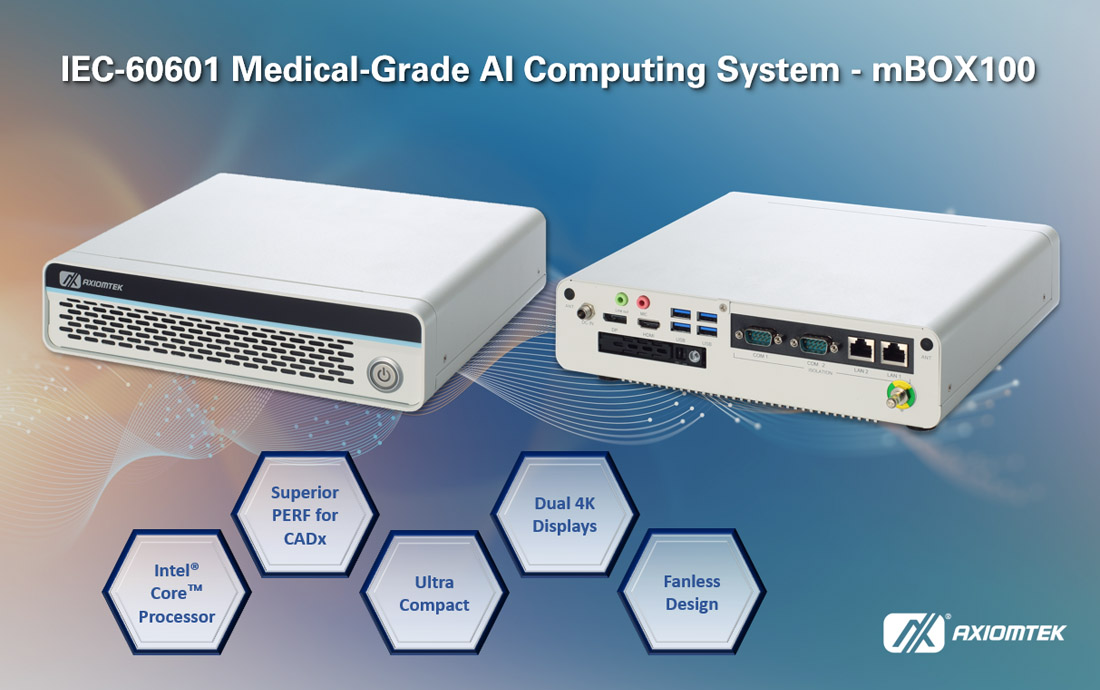 25 Oct, 2022
Axiomtek is pleased to announce the release of the mBOX100, a medical-grade edge AI computing system with dual 4K displays. This slim-type medical system complies with the IEC-60601 medical safety standard for use in a variety of hospital applications and healthcare environments.
Axiomtek's mBOX100 is powered by the Intel® Core™ i7/i5 processor (code name: Whiskey Lake-U) and equipped with two DDR4-2400 non-ECC SO-DIMM slots with a total capacity of up to 64GB. Aligning with excellent performance, the mBOX100 offers Intel® UHD Graphics 620 and 15W TDPs for high-end image processing and provides HDMI and DisplayPort for applications requiring the displays of medical images. This medical AI computing system delivers greater storage with lower latency by a swappable 2.5" SATA III tray with a security lock for SSD


Cincoze Announces New Open Frame Display Module CO-100 Series
13 Oct, 2022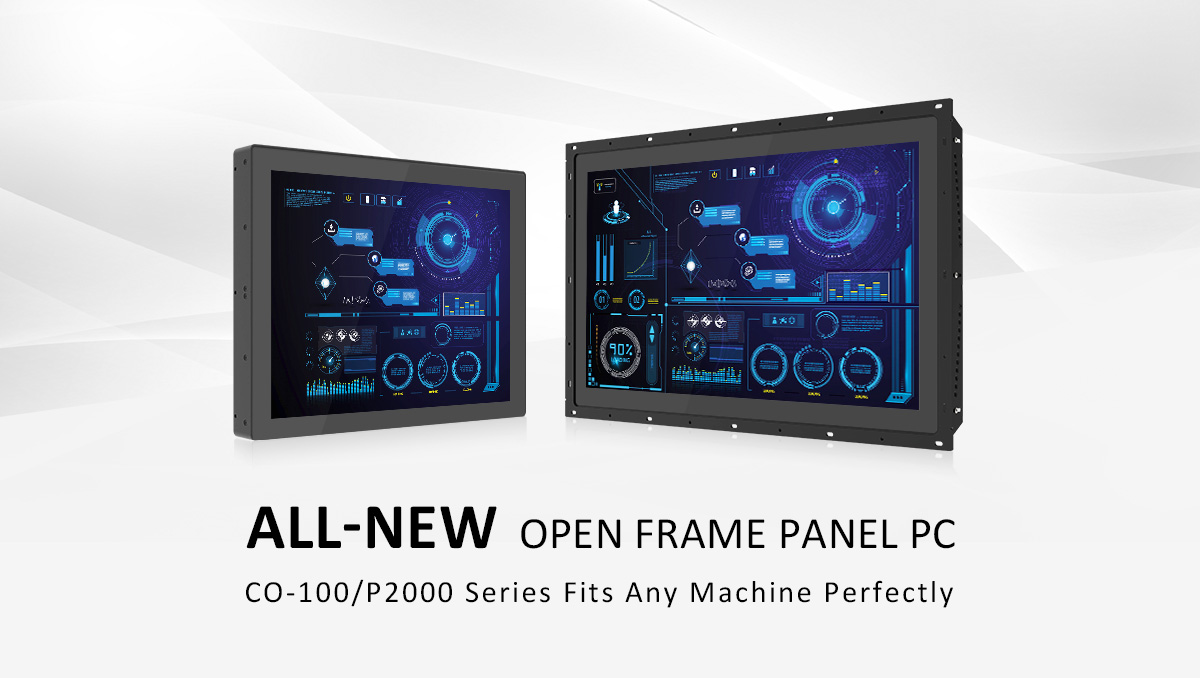 Rugged embedded computer brand — Cincoze, recently launched the CO-100 Series of open frame display modules with robust features and exclusive adjustable design for easy fitting into enclosures of different materials and thicknesses in industrial applications such as automation machines and kiosks. The debut CO-W121C, a 21.5" 16:9 high-resolution FHD display module with a PCAP touchscreen, is the latest addition to the CO-100 series, further expanding the variety of sizes, display ratios, and touch methods to meet a broader range of market needs.The CRYSTAL Display Computing product line has three distinct series: CV-100 for indoor HMI requirements, CS-100 for outdoor high brightness applications, and CO-100 for installation in a wide range of enclosures and cabinets.
COMMELL UNVEILS LP-17A & LV-6715 BASED ON INTEL ALDER LAKE PLATFORM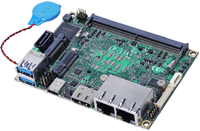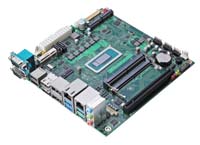 21 Oct, 2022, Taipei
Taiwan Commate Computer Inc .(COMMELL), the worldwide leader of Industrial Single Board Computers, unveiled LP-17A Pico-ITX & LV-6715 Mini-ITX based on Intel® 12th Gen. FCBGA1744 "Alder Lake" U series and H series.
The LP-17A Pico-ITX is designed for the 12th generation Intel® Alder Lake U Processor - Core™ i7-1265UE, Core i7-1265UE has 12MB cache up to 4.7 GHz, and up to 10 cores/12 threads.
The LV-6715 Mini-ITX is designed for the 12th generation Intel® Alder Lake H Processor - Core™ i7-12800HE, Core i7-12800HE has 24MB cache up to 4.6 GHz, Intel's processor supports DDR5 memory.


SG-3784M 4-channel DC Current Input Signal Conditioner
24 Oct, 2022, New product release from ICPDAS

The SG-3784M is a 4-channel DC current input signal conditioning module which can convert 4 ~ 20 mA current input to PWM output. This provides an economical solution when the 4 to 20mA current need to be converted to PWM output. The duty cycle, 0% to 100%, of the PWM output is a linear transformation of the 4 to 20mA current input. The frequency of the PWM signal can be in the range 600Hz to 800Hz and it can be adjusted by buttons.
The SG-3784M includes a monochrome graphic LCD display which shows the duty cycle and frequency of the 4-channel PWM output signals. 4 kV ESD and 4 kV EFT protection are also provided to enhance noise protection capabilities in industrial environments.

Features:
4-channel 4 ~ 20mA Current Input to 4-channel PWM Output
Accuracy: ±0.1% of Full Range
Easy PWM Frequency configuration
4kV ESD and EFT Protection
2.7-inch LCD simultaneously displays PWM signal duty ratio and frequency
4-button easy configuration of PWM signal




Compact Expandable Embedded PC for Rugged Environment Applications
25 Oct, 2022, Taipei