22 Nov
Posted By
0 Comment(s)
52 View(s)
Welcome to our latest Industrial PC news roundup!




Neousys Nuvo-2610VTC Series in-vehicle Computer with Intel® Elkhart Lake quad-core processor - Ready for Deployment into All Vehicle Types
16 Nov, 2022, Taipei
Neousys Technology, an industry-leading provider of rugged embedded systems, announced its new in-vehicle fanless computer powered by the Intel® Elkhart Lake quad-core processor, the Nuvo-2610VTC series. Geared for off-highway and railway applications, they meet the prerequisites by offering M12 connectors for rugged connectivity and an optional SuperCAP UPS to countermeasure against power interruptions. Offering a CPU performance comparable to Intel 6th Gen Core i3 processors, Nuvo-2610VTC has rich I/Os and a flexible patented expansion Cassette module. All these features make it an optimal computer solution for on-road, off-highway, or railway applications such as mobile gateways, data loggers, network video recorders (NVR), or as a backup computer.
I330EAC-ITW-6L
Intel® Core™ i5-1135G7 Marine Computer
21 Nov, 2022 - New release by Winmate

Features:
RAM 4G DDR4L (Up to 32G)
Removable 2.5" SSD drive bay
Multi Video Output, DVI/HDMI/Display Port
6 x LAN port
Isolation Power Protection 1.5KV
4 x Digital Input / 4 x Digital Output
DNVGL-CG-0339, IEC60945 Certificate



Industrial Automation & Control Targeting AOI Solution: Compact System with 11th Gen Intel Core™ i7 Processor
21 Nov, 2022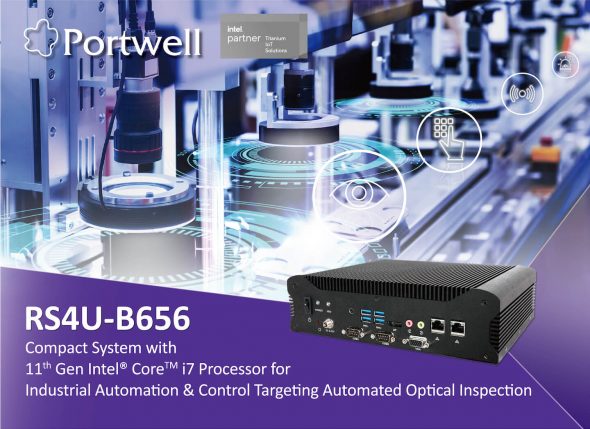 New release from Portwell.

To meet the ever-increasing need for smart manufacturing, automated production and delivery of high-quality products, the manufacturing processes have undergone a radical change. As the scope of AI applications in smart manufacturing continues to expand, AI has brought breakthroughs in many instances and the demand for AI industrial servers has increased. Therefore, an off-the-shelf solution to meet these various demands is the most expeditious way to accelerate the realization of smart manufacturing.


I-9120 1 Port Intelligent CAN bus Communication Module
9 Nov, 2022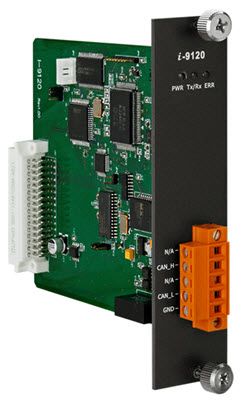 New release from ICPDAS
The CAN (Controller Area Network) is a serial communication bus especially suited to interconnect smart devices to build smart systems or sub-system. It efficiently supports distributed real-time control with high level security. In CAN networks, there is no addressing of subscribers or stations in the conventional sense, but instead prioritized messages are transmitted. As standalone CAN controller, I-9120 with 9000 series PAC (Programmable Automation Controller) represents an cost-effective CAN solution. It has one CAN communication port with 5-pin screw terminal connector, which can be used in a wide range of CAN applications. I-9120 provides CAN 2.0A and 2.0B specific, 10kbps to 1Mbps CAN baud rate, re-transmission function, bus arbitration and error detection.
Cincoze Industrial Panel PCs — The Ideal HMI for Smart Manufacturing
17 Nov, 2022
Rugged embedded computer brand, Cincoze, knows that HMI is the most common application of industrial panel PCs. In addition to visualizing equipment-related data, HMI can also monitor and control machinery equipment, which is helpful for the on-site manager to get an accurate picture of the process status.
The newly launched open frame panel PC is the latest addition to the Cincoze Display Computing - CRYSTAL product line. Whether an industrial panel PC for factory use, a sunlight-readable panel PC for outdoor use, or an open frame panel PC for integration into advanced equipment, customers now have more options for selecting a suitable panel PC for their HMI application according to specific requirements and operating environments.
Axiomtek Releases Superior Thin Mini-ITX Motherboard for 12th Gen Intel® Core™ processor – MANO561
11 Nov, 2022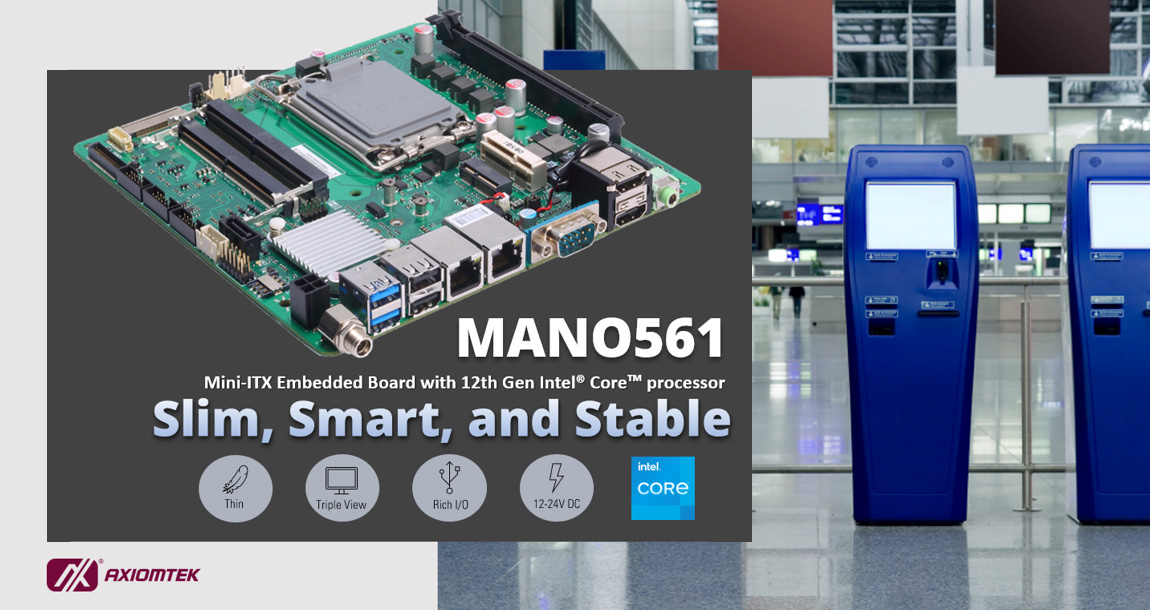 Axiomtek is pleased to introduce the MANO561, a high-performance thin Mini-ITX motherboard built with LGA1700 socket for the 12th generation Intel® Core™ processors (codename: Alder Lake-S). Aside from superior compute performance, this low-profile embedded motherboard delivers high-speed connectivity with flexible I/O, impressive graphics in support of triple displays, and high reliability by 12V-24V wide-range DC power to bridge the next-gen AIoT applications.
Avalue Announces Leading-Edge Digital Paper Products – EPD-42T & EPD-4200
23 Nov, 2022
Avalue Technology Inc. (TAIEX: 3479-TW), a global industrial PC solution provider and a Titanium member of the Intel® Internet of Things Solutions Alliance, is announcing two new entries in its Digital Paper Solutions series, the EPD-42T 42-in. complete system and the EPD-4200 digital paper monitor.
Digital paper solutions carry two important advantages over more traditional displays. One is that they consume far less power. In many applications, power consumption can be reduced by a factor of 85 compared to an LCD screen. The second advantage of the digital paper product is that it far easier to read in bright sunlight conditions. The paper-like, anti-glare, anti-blue light material that requires no backlight is more "eye-friendly" as compared to an LCD.
AEWIN SCB-1836 powered by 12th /13th Gen Intel Core Processor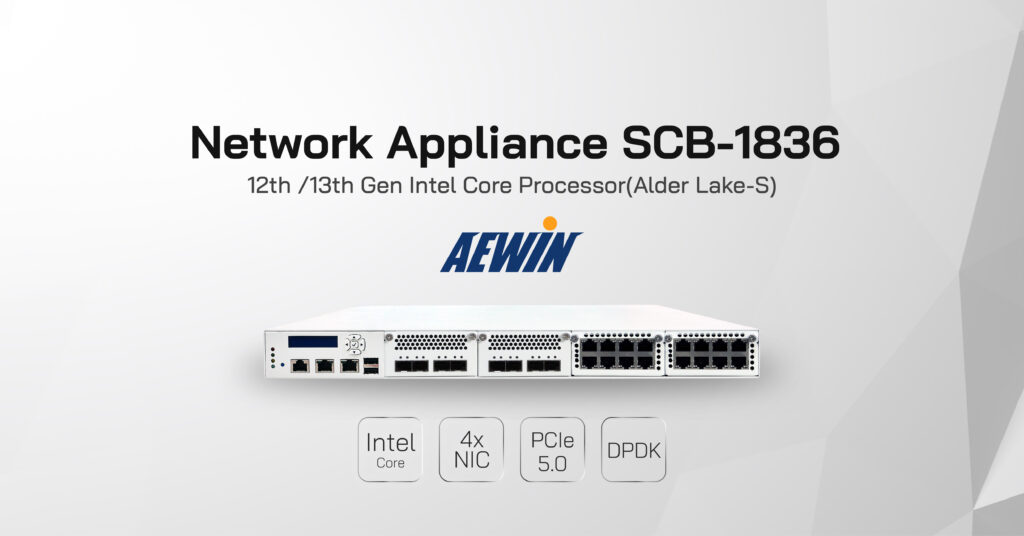 10 Nov, 2022
SCB-1836 powered by 12th Gen Intel® Core Processor is AEWIN's latest 1U Network Appliance. As the first CPU with the advanced Intel 7 process, the increased CPU cores & threads (up to 16 cores/24 threads) of Alder Lake-S CPU offers remarkable performance to achieve the increasing demands of higher workloads. SCB-1836 features the new DDR5 standard with higher memory bandwidth (4800MHz) and larger capacity (up to 512GB with 2 channels/2 DIMM per channel) to handle a huge mass of data in a shorter period with better power management. Moreover, SCB-1836 will also support 13th Gen Intel® Core Processor to perform outstanding multi-threaded performance with up to 24 cores/ 32 threads and faster DDR5-5600 in 2023.
Read more ...
ADLINK Launches Image Sensor Integrated NVIDIA Jetson Nano AI Camera Dev Kit for Easy, Rapid AI Vision Prototyping
16 Nov, 2022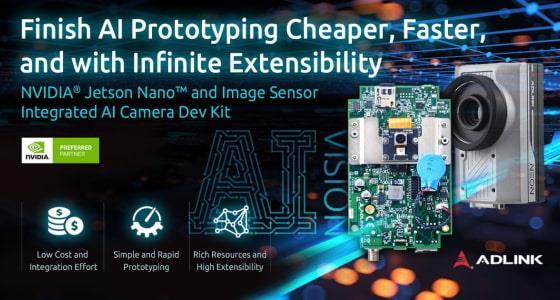 ADLINK Technology Inc.
has launched its NVIDIA Jetson Nano based vision developer kit —
AI Camera Dev Kit
. ADLINK is applying its 25-year machine vision design experience in an effort to meet the needs of AI vision developers for rapid concept validation and viability testing and has launched a pocket-sized developer kit with image sensor, lens, vertical I/O, varied peripherals, and exclusive ADLINK edge vision analytics software—EVA. The AI Camera Dev Kit delivers low cost, simple integration, fast development, and easy access to open resources and high extensibility to accelerate AI vision prototyping while seamlessly enabling users to convert the kit to ADLINK edge AI vision devices.
Acrosser AIV-TGH7Bx Series: the latest wide operation temperature fanless computer for in-vehicle application and edge computing fields.
21 Nov, 2022

Acrosser Technology Co., Ltd. is pleased to announce that AIV-TGH7Bx Series is the latest wide operation temperature fanless computer for in-vehicle application and edge computing fields. Powered by the latest 11th Gen Intel® Core™ i7/i5/i3 Processor, AIV-TGH7Bx Series delivers high-performance computing needs, and the newest Intel® Iris® Xe Graphics and TSN technology provide real-time graphic rendering. With a wide range of operating temperatures from -40C to 70C, AIV-TGH7Bx is a powerful solution for passenger information computers, digital signage players outside, people counting, power charging equipment controllers, AGV, and AMR applications.
The NanoCOM-EHL Brings the Intel Atom® x6000E Series to the COM Express Type 10 Form Factor
21 Nov, 2022
AAEON, a leading Computer-on-Modules developer, has launched the NanoCOM-EHL, a COM Express Type 10 CPU Module, to its multiplatform range of products powered by Intel Atom® x6000E, Celeron®, and Pentium® N and J series processors (formerly Elkhart Lake).
The NanoCOM-EHL utilizes power-efficient 12W Intel Atom, Pentium, and Celeron processors with onboard LPDDR4 system memory of up to 16GB on the compact 3.31" x 2.17" (84mm x 55mm) COM Express Type 10 form factor. The module also has the option of 64GB of onboard eMMC storage.
An impressive feat considering its small size is the NanoCOM-EHL's capacity to host multiple expansion modules via its four PCIe slots, which when combined with its processing power and small form factor makes it suitable for semiconductor test equipment use. Read more ...