28 Mar
Posted By
0 Comment(s)
81 View(s)
Welcome to our latest Industrial PC news roundup!
DFI Launches Ruggedized IP69K Rated Waterproof Industrial Computer ECX700-AL
15 March, 2023
DFI, the global provider of industrial computers, has introduced its ECX700-AL ruggedized x86 PC for outdoor edge computing applications. Its impeccable performance capabilities, compact size, and high durability make it the ideal solution for outdoor operations. The ECX700-AL is a rugged computer with a waterproof and dust-proof design to withstand harsh environments and any type of climate. Stable performance is ensured with its wide operating temperature of -40 to 70 degrees Celsius. It is also equipped with a smart vent that drains water automatically, preventing typical problems such as condensation within the system or excessive heat.
ADLINK IMB-M47H ATX Motherboard based on 12th/13th Gen Intel® Core™ Processors Provides Scalable Edge AI Solutions with Efficiency
16 March, 2023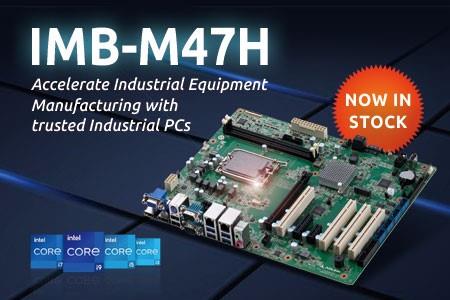 Summary:
New

ATX motherboard

supports 12th/13th Gen Intel® Core™, Pentium, and Celeron processors.
Scalable high-performance with sufficient I/O and high-speed interfaces offers a variety of functionalities and capabilities to empower the use of high-performance cards integrated for complex processing tasks, including smart manufacturing, 5G manufacturing, semiconductor, or machine vision applications.

IMB-M47H

is available now in limited quantities for qualifying customers to test.
Neousys Launches the Latest Cost-effective Compact Fanless Embedded Computer with Support for Intel® 13th/12th-Gen Core™ Processors
20 March, 2023
Neousys Technology, an industry-leading provider of rugged embedded systems, announced the latest addition to its Intel® 13th/12th-Gen Core i platform product family, the Nuvo-9501. Featuring compact form factor, rugged design, and powerful computing performance with high-stability, Nuvo-9501 is a cost-competitive choice for various industrial applications.
Benefited by the advanced Intel® 7 process, Nuvo-9501 features Intel® 13th/12th-Gen processors, offering up to 24 cores/ 32 threads to present an incredible boost of performance when compared to previous-generation platforms, all packaged in 212 x 165 x 80 mm dimensions. Read more ...

The BOXER-8224AI's Port-Free Coastline Offers System-Level Functionality in Flexible Board Form
20 March, 2023
Diversifying its solutions based on the NVIDIA® Jetson™ line of system-on-modules, AAEON have released the BOXER-8224AI, comprised of a carrier board with a heatsink and NVIDIA® Jetson Nano™ module to offer system-level capabilities on a tiny form factor of just 4.7" x 3.1" x 0.8" (120mm x 80mm x 22mm). A first for this line of AAEON products, the BOXER-8224AI's board layout includes a wafer-based coastline rather than full I/O ports to provide users with the full functionality of AAEON's system-level edge AI solutions in a more flexible way.
Advantech EPC-R7300 Industrial Barebones PC for NVIDIA Jetson Orin NX and Orin Nano Modules Covers Everything from Development to Production

21 March, 2023
Advantech, a leading industrial embedded AI solution provider, is proud to announce the release of its EPC-R7300, an industrial barebones PC for the NVIDIA® Jetson Orin™ NX and Jetson Orin™ Nano systems-on-modules. Leveraging powerful NVIDIA Jetson Orin modules, the EPC-R7300 can deliver 20–100 TOPS of AI performance with unparalleled low power consumption (7 ~ 25 watts). For easy AI deployment, the EPC-R7300 features an ultra-compact form factor (152×173×50 mm) with diverse rear I/O configuration options, delivering excellent flexibility and computing performance for next-generation robotics, surveillance, and other applications using edge inference.
Avalue Announces HID-2138 Medical Panel PC and HID-2100 Touchscreen Monitor Aimed at Medical/Healthcare Applications
21 March, 2023
Avalue is announcing the release of two new products specifically designed for the medical and healthcare industries-- the HID-2100, a 21.5-inch touch monitor, and the HID-2138, a 21.5-inch panel PC. These latest products further enrich Avalue's already extensive portfolio of medical panel products.
The HID-2138 features the latest Intel 11th generation Tiger Lake Core processor, making it an ideal choice for a bedside terminal that can hold all the critical patient information. The device also serves as a bedside infotainment center with adjustable volume and brightness, ensuring maximum comfort for patients.
New Products from ICPDAS:
iSN-812-MTCP - IR temperature sensing module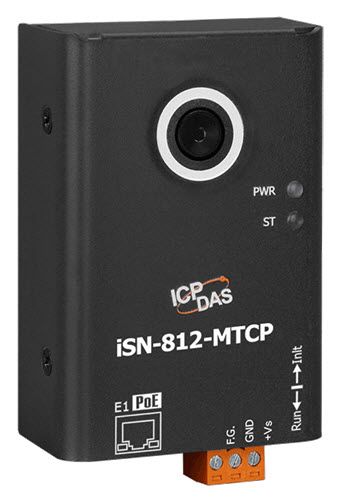 21 March, 2023
Introduction: iSN-812-MTCP is an Infrared temperature sensing module that is designed specifically for non-contact temperature measurement. The module provides a variety of temperature pixels and temperature threshold detection functions to meet various temperature measurement needs.
iSN-812-MTCP uses the Modbus TCP communication protocol and supports PoE power supply IEEE 802.3af class1 that can transmit data through PoE Switch while supplying power to iSN-812-MTCP to reduce the cost of cables.
ECAT-2094P - EtherCAT slave: 4-axis pulse output module
27 March, 2023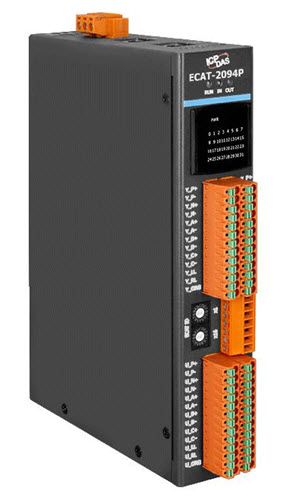 Introduction
The ECAT-2094P pulse output module is a cost-effective, four-in-one pulse output module. The ECAT-2094P can simultaneously control up to four pulse type motor drivers. It is a standard EtherCAT slave and requires an EtherCAT master to operate the device. The ECAT-2094P supports two operation modes: Free-Run and Distributed Clock (DC).
Pulse type motor drivers can be directly connected to the ECAT-2094P device. The device is designed to operate a pulse-type drive with pulse output. Configuration has to be done by the EtherCAT master and the application program.
Read more ...
Wide-Temp SMARC Module with Qualcomm QCS610 SoC
21 March, 2023
IBASE Technology Inc. (TPEx: 8050), a global leader in the manufacture of embedded computing products, has launched the new RM-QCS610 SMARC 2.1 compliant module powered by an Octa-core Qualcomm QCS610 SoC and designed for the creation of devices with edge artificial intelligence (AI) and machine learning capabilities such as vision-enhanced drones, advanced intelligent conferencing cameras, and smart robots.
The AMR-Dedicated Industrial Motherboard RCB 600 Steers Toward a Smart Factory
21 March, 2023
Promoting robot automation for smart manufacturing is essential to keep factories running smoothly. With NexCOBOT's professional PC-based controller customization capabilities, RCB 600 responds to Industry 4.0's automated norm. This industrial motherboard provides high specifications, a Linux-based real-time operating system, and rich I/Os, functioning as a real-time robotic controller, solving problems, and providing benefits for hardware solutions such as Autonomous Mobile Robots (AMR) deployments in countless fields.
PCOM-B800GT: A COM-HPC Server Type Size E Module with Intel® Xeon® D-2700 Processor that Adds a Dynamic Element to Empower "Smarter" Edge IoT
21 March, 2023
Portwell has designed and developed PCOM-B800GT, a COM-HPC Server Type Size E module (200mm x 160mm) featuring Intel® Xeon® D-2700 series processors providing server-grade computing power with extended temperature support in solder-down integration. Designed with support for AI workloads, low latency, and real-time computing and processing capabilities, Portwell's PCOM-B800GT empowers every IoT computing device from the edge to data center, and cloud, delivering AI capabilities and optimized real-time, high-performance computing power. Plus, PCOM-B800GT's modular design concept helps accelerate the development and deployment of your infrastructure and applications, now and in the future.


Performant Edge Server, SCB-1942C, Powered by Dual Intel® 4th Gen Xeon Scalable Processors, Sapphire Rapids-SP
23 March, 2023
SCB-1942C is one of the high-performance Edge Server AEWIN released lately. Powering by dual Intel® 4th generation Xeon Scalable processors (Sapphire Rapids-SP), it takes the advantages of the increased CPU cores up to 60C for remarkable computing power to achieve the growing demands of various workloads. Designed with front-access I/O and expansion slots, the system can be implemented in cabinet for easy assessment.
ASRock Launches First Fanless DeskMini
23 March, 2023
ASRock, proudly announces a new Mini PC — DeskMini 4205. The DeskMini 4205 is first fanless DeskMini model which powered by Intel® Celeron® Processor 4205U. Its fanless design is both energy efficient and silent to suit the applications of industry. This Mini PC features dual LAN ports, three displays and four-storage support.