11 Apr
Posted By
0 Comment(s)
74 View(s)
Welcome to our latest Industrial PC news roundup!
ADLINK launches portable GPU accelerator with NVIDIA RTX A500 in NVIDIA GTC

29 Mar, 2023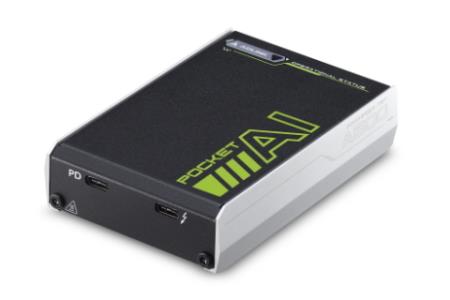 Pocket AI is a compact, plug-and-play external GPU offering power, flexibility and reliability on the move.
ADLINK Technology Inc., a global leader in edge computing, today launched Pocket AI – the first ever ultra-portable GPU accelerator to offer exceptional power at a cost-effective price point. With hardware and software compatibility, Pocket AI is the perfect tool to boost performance and productivity. It provides plug-and-play scalability from development to deployment for AI developers, professional graphics users and embedded industrial applications.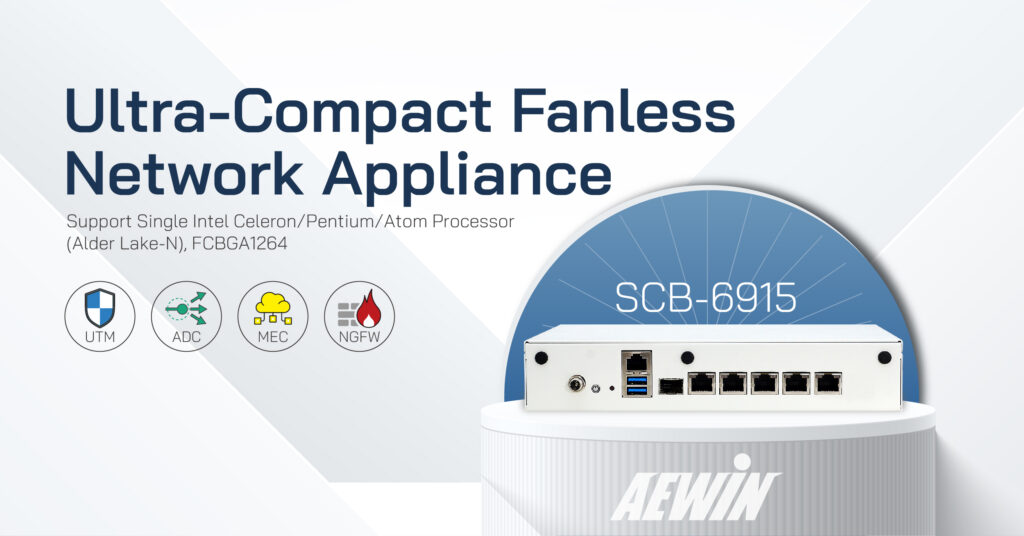 AEWIN Launches Ultra-Compact Fanless Network Appliance, SCB-6915
29 Mar, 2023
AEWIN is proud to announce the latest Fanless Network Appliance SCB-6915, powered by Intel Atom x7000E Processor (Alder Lake N) which is with the latest Gracemont microarchitecture, built on Intel 7 manufacturing process for upgraded computing performance and low power consumption. SCB-6915 supports DDR4 memory with up to 32GB, 3200MHz and is designed with ultra-compact size & improved energy efficiency for entry-level networking solutions.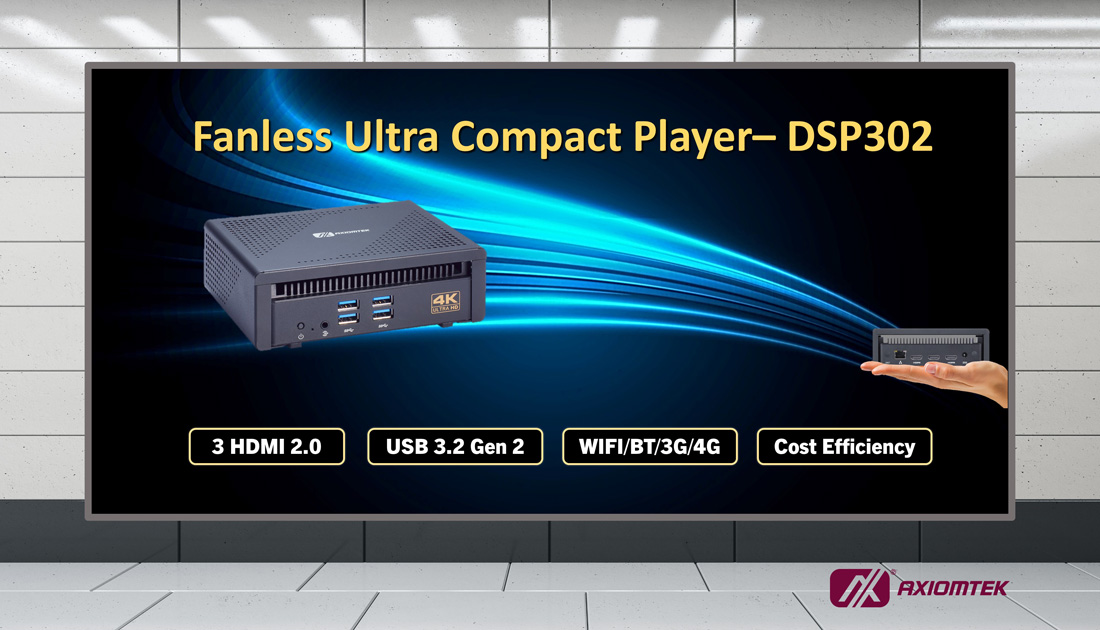 Axiomtek Offers a Clever Retail Solution with Ultra Compact Digital Signage Player - DSP302
29 Mar, 2023

Axiomtek introduces the DSP302, a fanless mini PC specialized designed for digital signage. It supports triple 4K displays, wireless networks, and multiple USB ports for further connection. In addition to its palm-size and user-oriented design, the DSP302 is less than one kilogram. It is easily deployed in brick-and-mortar stores, restaurants, or shopping complexes.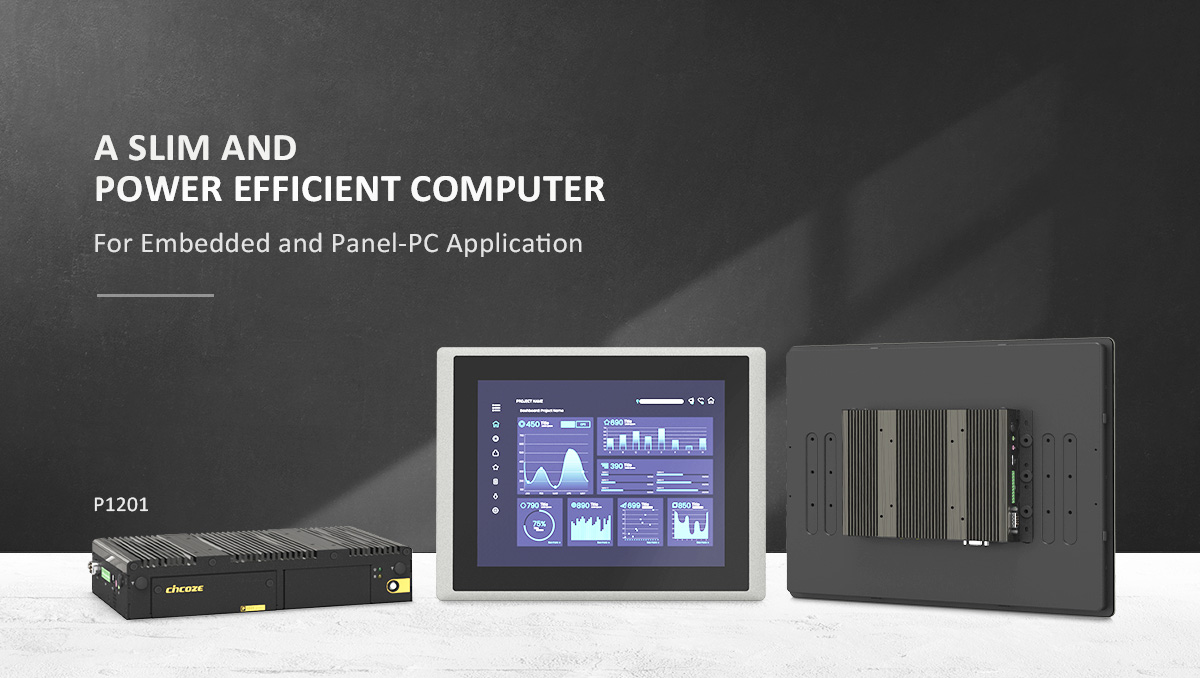 Cincoze Announces New Thin Embedded Dual-purpose Computer - P1201 Series, Combining Performance and Flexibility
30 Mar, 2023
Cincoze, recently launched its latest addition to the Display Computing - CRYSTAL product line, the P1201 embedded computer series. The P1201 packs the improved computing performance of the Intel Elkhart Lake platform into a thin and light body (204.5 x 149 x 41.5 mm) with flexible expansion options. The highlight is the dual-purpose design sets the P1201 apart from other embedded computers. As standard, its ultra-thin design makes it well-suited for data collection and analysis in space-limited applications in machine equipment and control cabinets. Attach one of a range of display modules to the P1201... Read more ...

PCOM-B883VG2: A COM-HPC Client Type Size B Module with 13th Gen Intel® Core™ Processor for Medical Equipment and Industrial Control Solutions
30 Mar, 2023
Portwell has developed the PCOM-B883VG2 COM-HPC Client Type Size B module (120mm x 120mm), based on the latest COM-HPC Revision 1.15 design specification, and powered by the 13th Gen Intel Core embedded processors.
More specifically, based on the advanced COM-HPC computer-on-module architecture, the PCOM-B883VG2 is designed with the 13th Gen Intel Core mobile processor series which provides up to 14 cores combining 6 Performance-cores (P-cores) and 8 Efficient-cores (E-cores), and 20 threads compute capabilities, 24 MB Intel Smart Cache, integrated Intel Iris Xe graphics with up to 96 EUs (Execution Units) enhancing fast and dynamic visual processing and AI inference, as well as industrial-grade features accelerating real-time performance and intelligence in challenging IoT edge computing environments.
Palm-sized SI-111-N Fanless 4K Digital Signage Player
31 Mar, 2023
IBASE Technology Inc. is pleased to unveil the SI-111-N, a palm-sized fanless 4K digital signage player system based on the Intel® Atom® x6211E and Celeron® N6210 processors. Equipped with an HDMI 2.0b port that supports 3840 x 2160 @60Hz resolution, the industrial-grade system enables businesses to easily connect to a 4K display and create immersive visual experiences that attract attention and effectively promote their products or services.

ASRock Launches Radeon™ RX 7900 XTX Taichi White 24GB OC Graphics Card

6 Apr, 2023
ASRock today announced its first white graphics card, the ASRock Radeon™ RX 7900 XTX Taichi White 24GB OC. This graphics card is powered by the high-end AMD Radeon RX 7900 XTX GPU and features 24GB GDDR6 memory, as well as ASRock's latest technologies. With outstanding performance and an exquisite white aesthetic, this graphics card is perfect for hardcore gamers and professional creators looking to build a high-performance, white-themed PC.

Delta Launches 1500 W Compact-Sized MEB Series for Medical and ITE
6 Apr, 2023
Delta expands the MEB Series with the launch of the 1,500 W medical grade enclosed power supply - MEB-1K5A. The MEB-1K5A is a compact 5" x 8.03" x 1.59" and provides a single output voltage of 24 V and 48 V. It provides an additional 5 V / 2 A standby output and up to 92% efficiency at 230 Vac input. The power density is up to 23.5 W/inch³ and has a wide operating temperature range from -20°C to +70°C (full power available to +50°C). The MEB-1K5A 48 V model can further support up to 2,200 W peak power for 300 ms.
Additional features include current sharing, analog voltage trimming, remote on/off control and intelligent fan speed control. Read more ...



Fanless Embedded Computer NDiS B338, Your Instant Messenger

11 Apr, 2023
NEXCOM has announced their NDiS B338 fanless visual edge computer, designed for use in both indoor and outdoor signage or self-service kiosk applications. Equipped with an Intel® Celeron® processor, this slim and compact device is capable of handling numerous tasks, including data collection at the edge, delivering brand messages, customer engagement, and information sharing to facilitate in-store traffic, enhance convenience, and boost sales.
Read more ...