19 Jun
Posted By
0 Comment(s)
100 View(s)
Welcome to our latest Industrial PC news roundup!
TS-207 Rugged System Meets the Needs
in Harsh Environments
7 June, 2023
Advantech's new TS-207 fanless computer is designed for rugged and outdoor applications, such as transportation, railway, mining, and construction applications. It has an IP65-rated enclosure for water and dust protection, and can operate in wide temperature ranges (-40~70 °C)
Acrosser announces 2U Edge Network Appliance Empowered by Dual Intel® 3rd Gen Xeon Scalable Processors
8 Jun, 2023
Acrosser announces ANR-C621A1, optimized for cloud, enterprise, HPC, network, security, and IoT workloads, with up to 40 powerful cores and a wide range of frequency, features and power levels. The ANR-C621A1 is infused with Intel Crypto Acceleration, which enhances data protection and privacy by increasing the performance of encryption-intensive workloads including SSL web serving, 5G infrastructure, and VPN/firewalls while reducing the performance impact of pervasive encryption. Read more ...

Axiomtek Launches Ultra Compact Edge AI System Powered by the NVIDIA® Jetson Orin™ NX – AIE100-ONX

12 Jun, 2023
Axiomtek releases the AIE100-ONX, its new fanless edge AI system powered by the NVIDIA® Jetson Orin™ NX platform features the 6-core/8-core NVIDIA ARM® ® Cortex A78AE v8.2 64-bit CPU delivering up to 100 TOPS of accelerated AI computing performance and integrates an advanced 1024-core NVIDIA Ampere GPU with 32 Tensor Cores. To help customers to simplify the integration with the camera and sensor, the AIE100-ONX offers one 15W GbE PoE port for robotics and intelligent video analytics deployment. The edge AI system also comes with a rugged design for harsh environments, allowing it to operate under a wide temperature range from -25°C to +50°C and withstand vibration up to 3 Grms. Read more ...

Portwell COM Express Type 6 Module Featuring 13th Gen Intel® Core™ Processors for Medical Devices, Industrial Control and Edge Computing Solutions
12 Jun, 2023
Portwell has expanded its COM Express computer-on-module product line, and introduced the PCOM-B658VGL COM Express Type 6 module (basic size 125mm x 95mm), based on the COM Express Module Base Specification Rev 3.1 specification, and featuring the 13th Gen Intel Core Mobile Processors.
Built upon the well-established COM Express Type 6 architecture, Portwell's PCOM-B658VGL utilizes the 13th Gen Intel Core mobile processor series. Manufactured using Intel 7 process, and delivering excellent energy efficiency, this processor series is particularly ideal for fanless and small-form-factor system solutions designed for edge computing applications.
Two New Fanless Systems from Nexcom
13 Jun, 2023
See them here:
and here:
The PICO-EHL1 is the Ultimate Low-Cost, High-Performance Digital Signage Board
14 Jun, 2023
AAEON, a leading producer of single-board computers, has released the latest offering from its line of compact boards on the PICO-ITX form factor, the PICO-EHL1. Equipped with Intel Atom® x6000E Series, and Intel® Pentium® and Celeron® N and J Series Processors, the PICO-EHL1 is a lightweight, power-efficient board which the company has earmarked for low-cost applications that require flexible function, such as digital signage, smart lockers, and ATMs.
Vecow Announces EAC-6000 Series Edge AI Computing System Powered by NVIDIA Jetson Orin NX
14 Jun, 2023
Vecow Co., Ltd., announces a new addition to its Edge AI Computing Systems, the EAC-6000 series powered by NVIDIA® Jetson Orin™ NX platform. The series brings the powerful AI capabilities and supports flexible expansions, making it ideally suited for advanced Edge AI applications, including Medical Imaging, High-speed AOI, Mobile Robots and any AIoT/Industry 4.0 applications.
AEWIN Flagship Performant Network Appliance SCB-1946 Series Support AMD EPYC Bergamo

15 June, 2023

AEWIN announces their latest High-Performance Network Appliance, SCB-1946 series, now support both AMD Zen 4 Genoa (EPYC 9004) as well as Zen 4c Bergamo CPUs (EPYC 97×4). SCB-1946 series now support dual AMD Bergamo CPUs with Zen 4c architecture which have up to 128 cores per CPU (~100% increased) to enable the extreme computing power pursued in the market. Being a cloud-native system-on-chip, Bergamo's design comes with high-density and very good performance-per-watt in energy efficiency for cloud-native computing. It offers the highest EPYC Core/Thread density to increase VM size for virtualization workloads.
Also from Aewin in this issue:
AEWIN Launches 1U Network Appliance, SCB-7911, Powered by Intel Alder Lake-N
Avalue Launches EPM-1502 eDP to VGA Converter, Simplified Installation and Versatile Application

15 June, 2023
Avalue Technology Inc. announces the launch of the EPM-1502. This eDP to VGA converter offers seamless connectivity between eDP-enabled devices and VGA monitors, simplifying installation and delivering an exceptional user experience.
EPM-1502 eliminates the need for driver settings when connecting to VGA monitors. With true plug-and-play functionality, it ensures effortless installation without the complexities of hardware setup.
ICPDAS adds to range of Data Acquisition and PAC products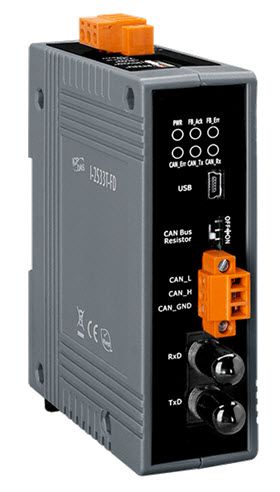 16 Jun, 2023

Several new items have been added to the ICPDAS range of products in this last two weeks, including data acquisition, transmission and logging equipment, and various Programmable Automation Controllers.
Enabling Industrial IoT Possibilities with the Compact, Powerful and Versatile Embedded System – uIBX-260

19 Jun, 2023
IEI's uIBX-260, an embedded system with a space-saving chassis measuring just 137 x 102.8 x 65.8 mm. It is powered by a quad-core Intel® Celeron® J6412 processor with Intel® UHD graphics, and with onboard LPDDR4x memory that delivers exceptional, reliable performance at low power. Flexible storage options are available, including M.2 NVMe or 2.5" SATA HDD, to suit your needs on data processing. It is ideal for use in factory automation, warehouse management, transportation, and other edge computing applications that require installation into confined spaces. Read more ...